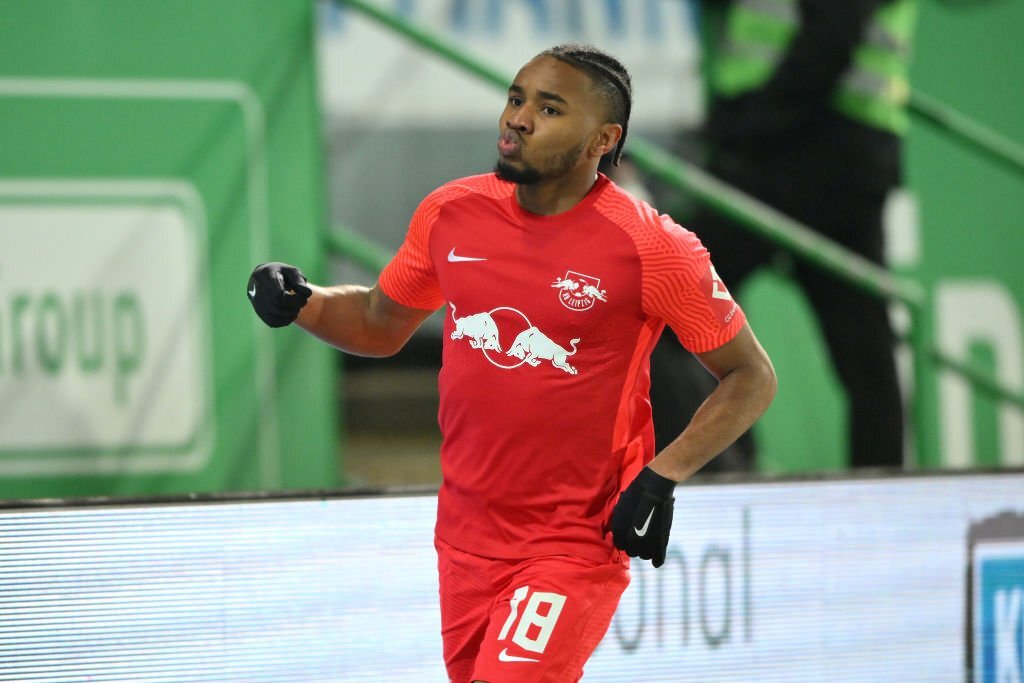 Chelsea officially confirmed the signing of Christopher Nkunku yesterday, however, who is actually Nkunku?
Following the Premier League club's activation of a release clause in Nkunku's contract, the French forward will transfer from RB Leipzig to Stamford Bridge for a sum of £52 million.
A tactical approach with one central striker has often been chosen by the Blues' new manager Mauricio Pochettino, who will officially take over Chelsea on July 1.
Nkunku is an extremely versatile player, so 5Times predicts he will do well all around the pitch. Romelu Lukaku is not likely to return to Stamford Bridge, and Kai Havertz is also expected to leave, therefore the Frenchman would seem to be the best fit for the job.
25-year-old Nkunku is one of several exceptional offensive players that have emerged from France in recent years. He left PSG in 2019 to join Leipzig after he could not advance more while playing under Kylian Mbappe, Neymar, and other players' shadows.
Leipzig provided Nkunku with consistent playing time — over the previous four seasons, he played an average of 42 competitive games. When Nkunku plays as a winger, he confidently shows off his dribbling skills and agility, but when he moves into the striker position, he becomes a merciless scoring machine.
Nkunku earned an important award – Bundesliga Player of the Season for the 2021–22 season. He is a player with exceptional technical ability and tactical versatility who combines inventiveness and a goal-driven attitude, which is going to help Chelsea immensely in the upcoming season.
A disappointing time at the World Cup, trophies and a brand new Premier League career
Nkunku has showcased his extraordinary talent to the max during his four years in the Bundesliga. While he has faced challenges in addition to receiving praise for his talent on the pitch, he represented Leipzig in two German Cup finals and was named the league's top goal scorer for the 2022–23 season. He was unable to compete for his own nation because of a knee ligament injury in the days leading up to the World Cup in Qatar.
Following his recovery, Nkunku slowly improved his play, reaching his best form in the final few weeks of the season as Leipzig qualified for the 2023–24 Champions League and won the German Cup final.
Following his move and a fresh start in the Premier League, Nkunku should now have the opportunity to advance his game, his form and grow as a player.