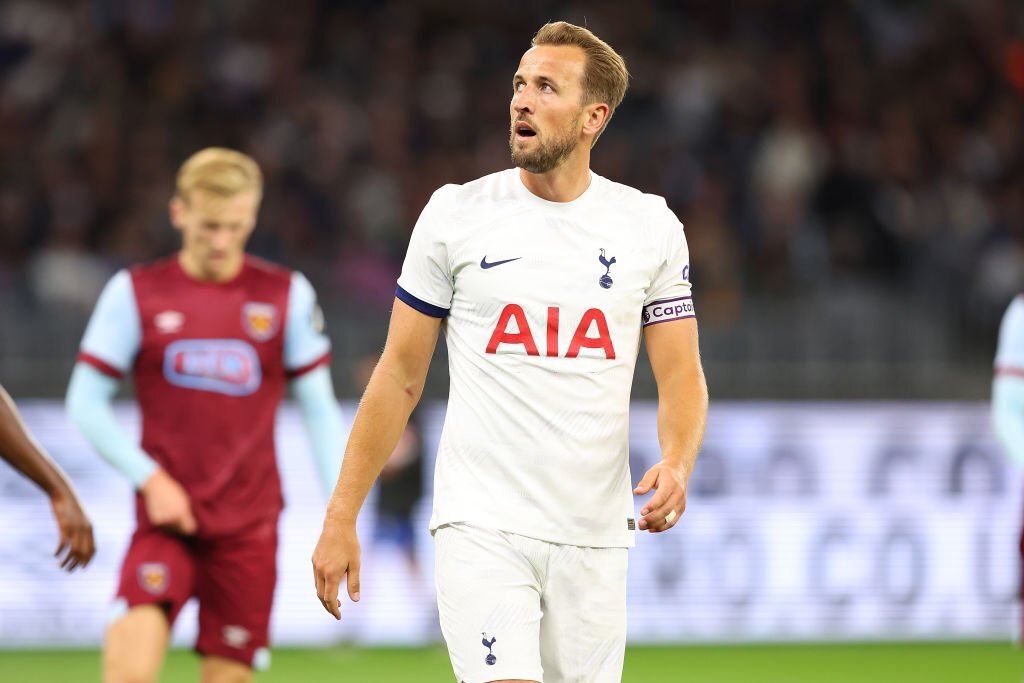 Harry Kane, the captain of England, has admitted that he chose to join Bayern Munich to win championships.
"When you play for a team like Bayern Munich, you must succeed. There isn't a choice to be made."
Even though he has scored an astonishing 354 goals and received several individual honours, Kane has never won a team title with Tottenham Hotspur. The closest he has been is with Tottenham in 2019 when they advanced to the UEFA Champions League final and with England at Euro 2020 when the Three Lions lost the championship game in a penalty shootout.
Kane said that wanting to win trophies was the biggest factor in his decision to move to Bayern Munich in an interview with Sky Sports News following his £86 million transfer from Tottenham.
Most importantly, he stated, "I came here to grow as a player, to experience the fresh pressure of having to win titles every year, needing to go far in the Champions League, and pushing myself to that limit. A lot of people talk about the trophies and why I came here."
"It's more probable that I will be the one scoring goals if I am playing up front and we are winning games, titles, and Champions League crowns, which then allows you to win other individual awards. We have a long season ahead of us. I'm eager to test myself against the strain Bayern Munich is under to win the league and advance in the Champions League. When you play for a team like Bayern Munich, you must succeed. There isn't a choice to be made."
"It's difficult to set a cap on how many trophies I want to win, but I've always stated that I never want to retire and feel like I could have accomplished more or pushed myself a little bit farther."
"I want to succeed in every game I play, of course. Every season, that is the ultimate aim, but when my career is over, whenever that may be, I just want to make sure I gave it everything you could, so I'll keep doing that."
Kane will play in his first Bundesliga game this weekend when Bayern plays Werder Bremen.