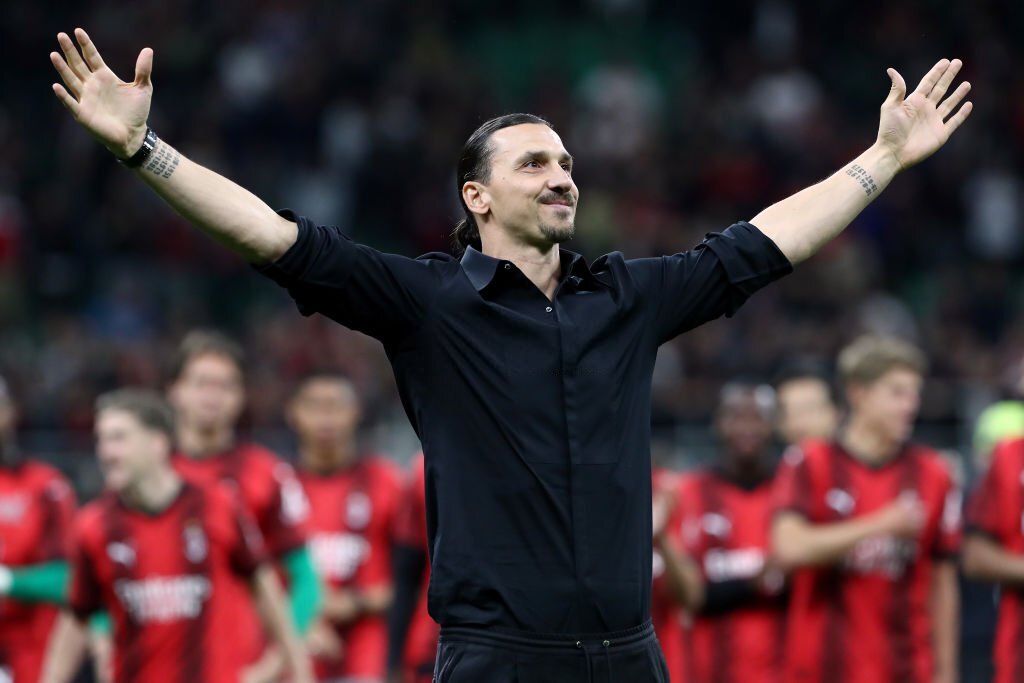 In addition to being one of the all-time best Swedish footballers, also known for his fiery and confident demeanour, Zlatan Ibrahimovic has established himself as one of the most talked about and recognisable athletes in the world.
Ibrahimovic, who was born in Sweden in 1981, has represented some of the most well-known and prominent teams in Europe, including Ajax, Juventus, Inter, Barcelona, Paris Saint-Germain, and Manchester United. Throughout his career, he has received various honours and awards, including league victories in four different nations, a UEFA Cup, and several other awards.
5Times has put together a guide on a few fun interesting things about Ibrahimovic that you probably didn't know.
Ibrahimovic was born in Malmo, Sweden, although his origin is a mix of Bosnian and Croatian, which stems from his parents, who immigrated from Yugoslavia to Sweden before he was born.
Due to his parents divorcing when he was barely two years old and his upbringing in the diverse Rosengard neighbourhood, he experienced difficulties in his early years. Footballers like Ibrahimovic, Markus Rosenberg, Daniel Andersson, Pontus Jansson, Jesper Blomqvist, Mattias Jonson, and Tobias Hysen were all born and raised in Malmo.
He played for the three biggest clubs in Serie A
Ibrahimovic is one of several players that played for Milan, Inter, and Juventus, the "big three" of Serie A. Other players that followed suit include Roberto Baggio, Andrea Pirlo, Christian Vieri, and Edgar Davids.
Zlatan is Sweden's highest scorer of all time
Ibrahimovic, who has 62 goals for the Swedish national team, is regarded as one of the best Swedish players of all time. He ranks above other all-time greats like Gunnar Nordahl, Henrik Larsson, Sven Rydell, and Gunnar Gren.
He owned a clothing company at one point
After two years, the Zlatan Ibrahimovic-owned apparel brand "A-Z" was forced to shut down owing to a $18 million debt. The brand was founded in 2016 to make money by using the fame and reputation of the Swedish football player. Nevertheless, despite the early hype and investment, the company failed to make a profit and ultimately was forced to close.
It serves as a timely reminder for Ibrahimovic that success on the field does not necessarily transfer to success off the field. Ibrahimovic is still a powerful force in football and is still well-liked by the general public, despite the shutdown of his fashion company.
He's a big tattoo enthusiast
Zlatan's obsession with tattoos is a reflection of his exaggerated personality and his desire for self-expression.
His tattoos, which cover a large portion of his body, depict his life, his interests, and his life views. Zlatan's tattoos are a representation of his life journey and the things that are most important to him, ranging from images of himself and his wife to strong and meaningful signs.
His tattoos have become an iconic element of his image and personal brand since he has had them done by some of the top tattoo artists in the world. Zlatan's tattoos are evidence of his enthusiasm for the art form and his desire to make a dramatic statement with his body art, whether they are controversial or inspirational.
Ibrahimovic is famous for leading a lavish lifestyle and amassing a large collection of cars. A Lamborghini Aventador, Ferrari 599 GTO, Audi RS6, Mercedes-Benz SLS AMG, and a Porsche 911 Turbo S are among the astonishing collection of high-end vehicles owned by the Swedish football player.
He calls himself "Ibracadabra"
Ibrahimovic's innovative, skilled playing style earned him the title "Ibracadabra". He demonstrated his distinct flair with his goal for Ajax against NAC Breda, dribbling past multiple defenders before gently slotting home. His legendary bicycle kick against England was another outstanding display of talent.
He has netted over 500 goals in his career
Ibrahimovic is one of the very few players who have scored more than 500 goals in their careers. One of the finest attackers of his time, he has won multiple individual honours for his goal-scoring, including several top scorer titles.
However, as much as he hates to admit it, his statistics don't quite compare to those of Lionel Messi and Cristiano Ronaldo.
He had a conflict with LeBron James
When LeBron sent Ibrahimovic an autographed LA Lakers jersey while they were both playing in the City of Angels, he was extremely unimpressed and autographed the jersey before sending it back to James.
The NBA star was then publicly criticised by the striker for being too outspoken about his political ideas, which LeBron took personally, so the pair aren't on the best terms.
Ibrahimovic is the oldest goal-scorer in Serie A
Ibrahimovic's goal in March 2023's match between AC Milan and Udinese made him the oldest Serie A goal scorer ever. The Swedish international tied the score in the first half's last seconds after his team went down early on.
He passed Alessandro Costacurta, who had held the record during his time at Milan, at the age of 41 years and 166 days.