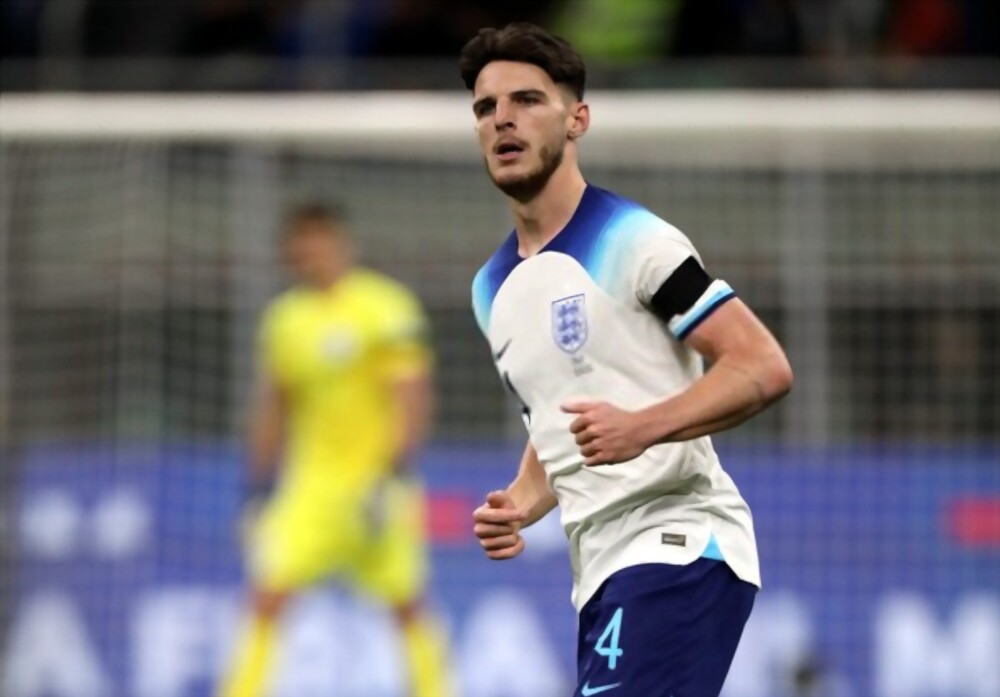 As soon as the current season is over, Mikel Arteta wants to speak with Declan Rice. Despite the Gunners' fallen championship hopes, the Arsenal manager is becoming more and more convinced that he can sign the West Ham midfielder ASAP.
Rice has turned down offers for a new contract from the Hammers; his current contract has a summer 2024 expiration date with an additional year's option. The 24-year-old England international, who has 41 appearances to his credit, is eager to remain in London and is considering a move to the Emirates.
Arteta, the midfielder-turned-Arsenal coach, is certain he can persuade Rice to sign for £100 million. To try to set up a significant deal when the market opens in June, he will push Arsenal to make an official offer.
After failing to secure high-profile contracts for Moises Caicedo and Mykhaylo Mudryk in January, Arsenal has money left over to spend this summer. While Brighton's Ecuadorian international Caicedo decided to sign a new contract with Brighton, Mudryk chose Chelsea.
But now that Arsenal have finally qualified for the Champions League for the first time in six years, they are even more desirable as a destination.
Rice admitted that while representing England, he yearns for Champions League play. "I want to play in the Champions League 100%. I've been repeating the same thing for the past two to three years. I've been doing great in my club and feel as though I truly want to keep aiming for more and more.
I see my pals who are competing for significant titles and the Champions League here. You only get one career, therefore, later on, you want to reflect on your accomplishments and the major games you took part in. I want to be able to accomplish that."
Rice has once again been in good form, scoring three goals and dishing out two assists in 33 appearances for West Ham despite the team being dangerously close to the relegation zone.
Additionally, he played a crucial role in the Hammers' run to the Europa Conference League's final four.