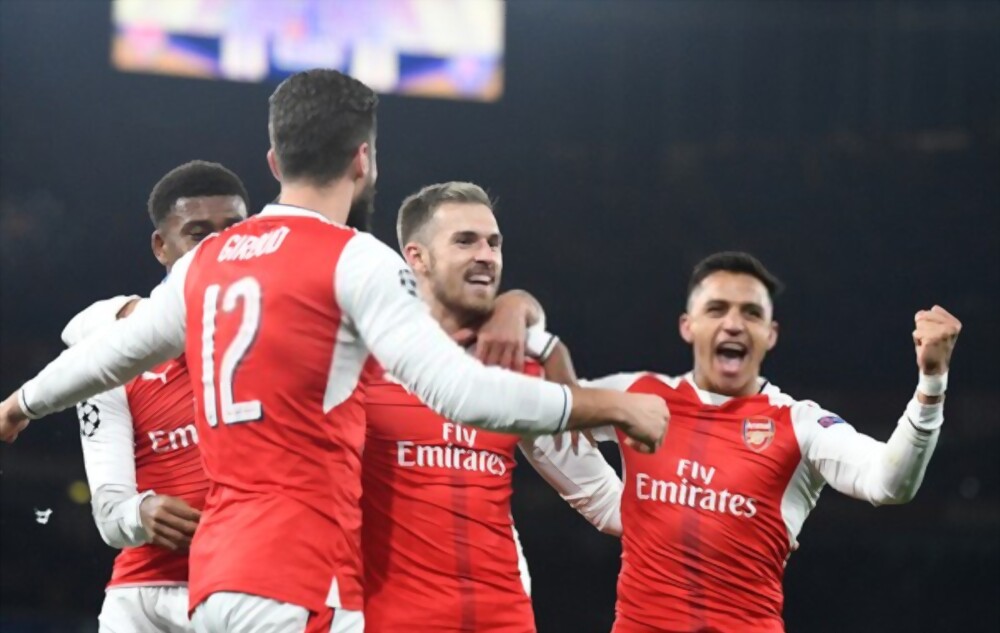 To reflect their new status at the club, and in Europe in general, Arsenal are keen to tie their star men down to new deals.
The 2022/23 season is just about the end, but it's been one filled with ups and downs for Arsenal, while some of its young players have flourished into Premier League superstars. Aaron Ramsdale, William Saliba and Bukayo Saka are just a few of the players who have proven themselves on the pitch and showed just what they're capable of, helping the Gunners fight for the title.
As these three players have proven how brilliant they are, Arsenal are sure to want to tie them down to the Emirates even further, but what does the future hold for them?
Below, 5Times will explore what the trio and other Arsenal players may face.
Aaron Ramsdale
For Aaron Ramsdale and Arsenal, it's been reported that contract negotiations have gone smoothly and both parties are happy for Ramsdale to remain at the Emirates Stadium. The contract should be ready to be signed by Ramsdale at the end of this month.
Sources have stated that Ramsdale's new contract is set to be one that'll make him even wealthier, as his salary is set to be more than double, as he'll be tied down long-term with Arsenal.
Bukayo Saka
The England international is highly regarded as one of the Premiership's best young players this season, with 13 goals scored and 11 assists.
5Times has discovered that Saka has also reached an agreement with the Gunners, and his new contract is also set to be ready for signing soon.
Granit Xhaka
Swiss midfielder Xhaka has arguably been one of Arsenal's most consistent players during the last season, and 5Times has learned that new contract negotiations are underway.
Arsenal has always been a big fan of Xhaka and is very happy with Xhaka's attitude and loyalty on and off the pitch during the last year. It's been reported that the new contract is set to tie down Xhaka in London for at least another few years.
William Saliba
One of the Gunners' star defenders – Saliba is also set to be signing a contract extension with the London team, and Arsenal are hopeful that he'll agree to stay longer with them.
Saliba's recently missed out on a lot of games due to ongoing injuries, which may have cost Arsenal some points, but they are happy with him.