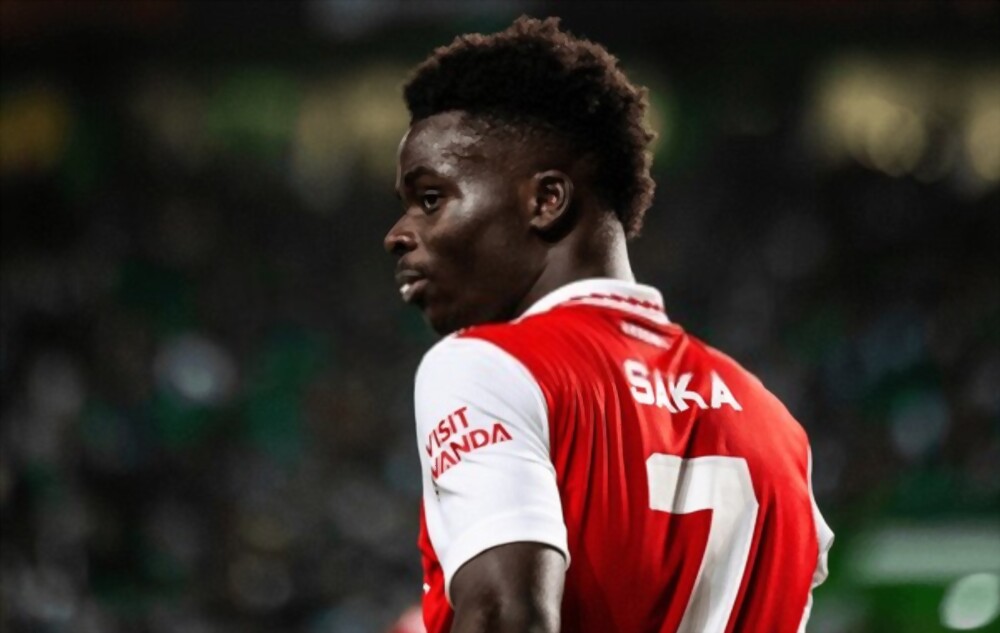 For Arsenal, the past two months have been excruciating as they watched the Premier League championship they had in their hands ripped away from them by Manchester City, a team with a history of winning.
Arsenal player Bukayo Saka admitted to the club's external website that "it hurts even just considering how this season has ended and what may have been."
Saka says he will take accountability for that as well. His play and influence have declined in the last eight games after such a strong season, with a missed penalty at West Ham also playing a key role in the team's loss of points.
He competed head-to-head for most of the season with City's prolific scorer Erling Haaland for the award of Football Writers' Association Player of the Year.
Final results showed that Haaland won with an unprecedented 82% of the vote, but Saka has faced difficulty in the past and recovered fantastically. He missed the crucial penalty in the shootout against Italy at Euro 2020 as a 20-year-old, and while some may have given in, he triumphed by earning Arsenal's Player of the Season award the previous season and solidifying himself as Mikel Arteta's go-to player.
Saka definitely has the necessary grounding to accept failures and react constructively. "Everyone can look at us and be delighted when the dust settles and the negative feelings are removed," Saka continued.
"Time is on our side, and we are on the right path. Many of us have lost at Arsenal, but the players are young and eager. We want to succeed, and we want to succeed here."
"A unique individual who is a credit to himself"
Everyone at Arsenal loves Bukayo Saka. Despite his childhood, Mikel Arteta has developed the 21-year-old into one of the Premier League's brightest stars.
This season, Saka has been crucial to the Gunners' championship bid. He leads Arsenal in assists (11), dribbles (69), and touches in the opposing area (245) this year, and he has scored 13 Premier League goals. He also contributed 11 goals and 7 assists in a less successful season last year, and he has undoubtedly been their most important player ever since making his debut under Unai Emery as a raw 17-year-old.
Martin Odegaard is his sole rival when it comes to shots made (92-86), and he is also second to him in terms of successful passes made to attacking players (983). Only Mesuit Ozil (19 in 2015–16) has produced more league goals than Saka has this season over the past ten years.
His new contract signing is a significant affair at Emirates Stadium because of these achievements. Saka's contribution will have a huge impact on how successful Arsenal are, as he claims they are on pace to "accomplish amazing things."
In his Tuesday statement, Arteta described his England forward as "a great person, a credit to himself, and liked by everybody." Saka will become a club legend if he leads his north London club through another extended era of success.