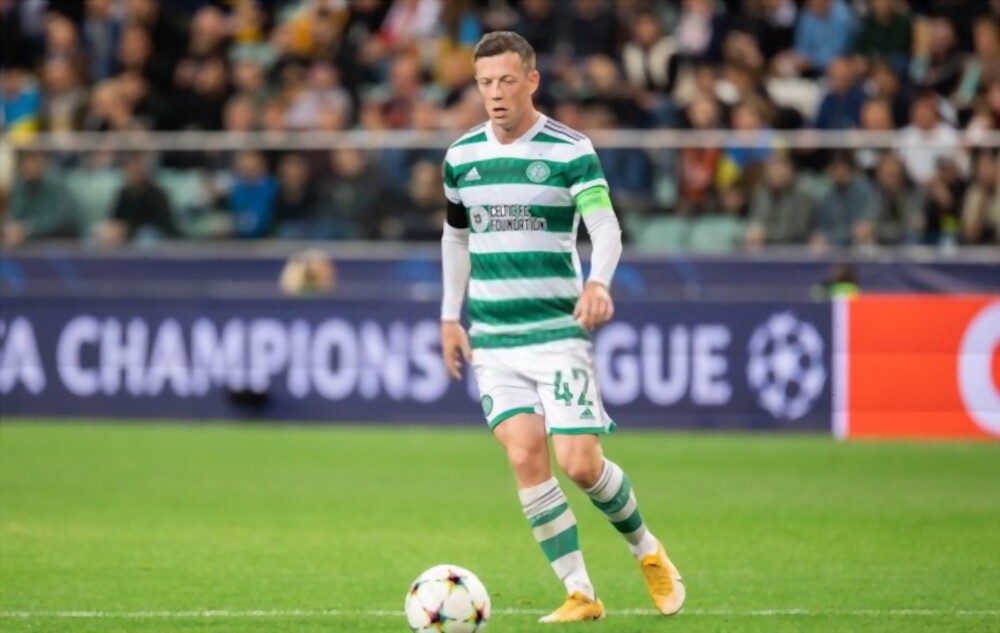 Callum McGregor has encouraged Celtic and Rangers to make available all the available spaces for away games after stating that it lessens the "marvel."
Before their last league match of the season on Saturday against their greatest rivals, Celtic are in the lead of the Scottish Premiership by nine points.
On April 30, the teams will once again face off at Hampden Park in the Scottish Cup semifinal before their sixth and final meeting at Ibrox following the separation.
Both teams expressed security concerns, therefore the two remaining games will not have any away fans, although McGregor is hoping this is a temporary measure.
"We're hoping to restore the atmosphere to what it was a few years ago when there were larger (away) numbers inside the stadium."
As he helped the Billy McNeill Fund launch the Billy Against Dementia Golf Day and Dinner, the Celtic captain stated, "I do believe it does bring a little bit of something new. We must, of course, accept the atmosphere for the time being, but I hope it can return to the same as it was a few years ago."
After the 2017–18 season, Rangers reduced Celtic's allocation to fewer than 1,000, and the Parkhead club followed suit the following year.
There were no away fans for two of the encounters from the previous season, but they were there for the final two games and the first two of this one. The clubs confirmed last month that there would be no tickets available for away supporters.
"It's a difficult match to play with fans, let alone without them", he continued. "This weekend, we'll be seeking to take advantage of the environment being more hostile. So, it does provide an added benefit. The game is challenging in and of itself, but you must approach it with a sure mindset; you are up against everyone else in an attempt to gain an advantage. Perhaps we can channel the enthusiasm in the stadium and use it to our advantage."