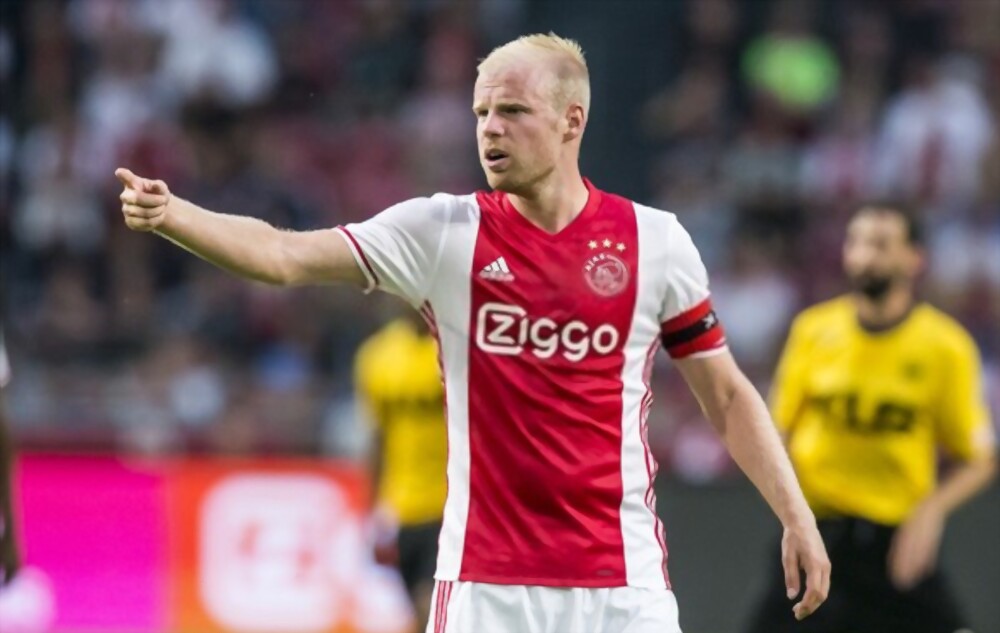 The national FA of the Netherlands has stated that all future games will be called off if spectator-thrown items hit players or FA officials.
During Wednesday's 2-1 Dutch Cup semifinal victory against Feyenoord, Ajax player Davy Klaassen was struck in the head by a lighter thrown from the stands.
After nearly 30 minutes of game-time interruption, the police declared that a spectator had been taken into custody and is being held accountable for Klaassen's injury.
The KNVB expressed their "annoyance with this type of behaviour." The Dutch football association referred to the act as "outrageous," and warned that if it happened again, officials would "immediately cancel future games."
At the De Kuip stadium, there were anti-Semitic shouts and fireworks set off by fans, which caused the first whistle of the game to be delayed.
The 2,000-seat portion of the stadium where the lighter was thrown will be closed as punishment, according to Feyenoord, for their Europa League quarterfinal first-leg match against Roma on April 13.
According to police, 22 fans have been detained, including the 32-year-old who is accused of throwing the object at former Everton star Klaassen. Soon after the game resumed, Klaassen was replaced after stating that he was feeling dizzy after being hit in the head.
Dutch Prime Minister Mark Rutte called the incident "intolerable and absolutely disgusting", and Fifa President Gianni Infantino demanded that Dutch authorities take appropriate action. The nation's leadership has promised to conduct an investigation "at the highest level."
On April 30, Klaassen's Ajax team will compete in the Dutch Cup final against PSV Eindhoven.