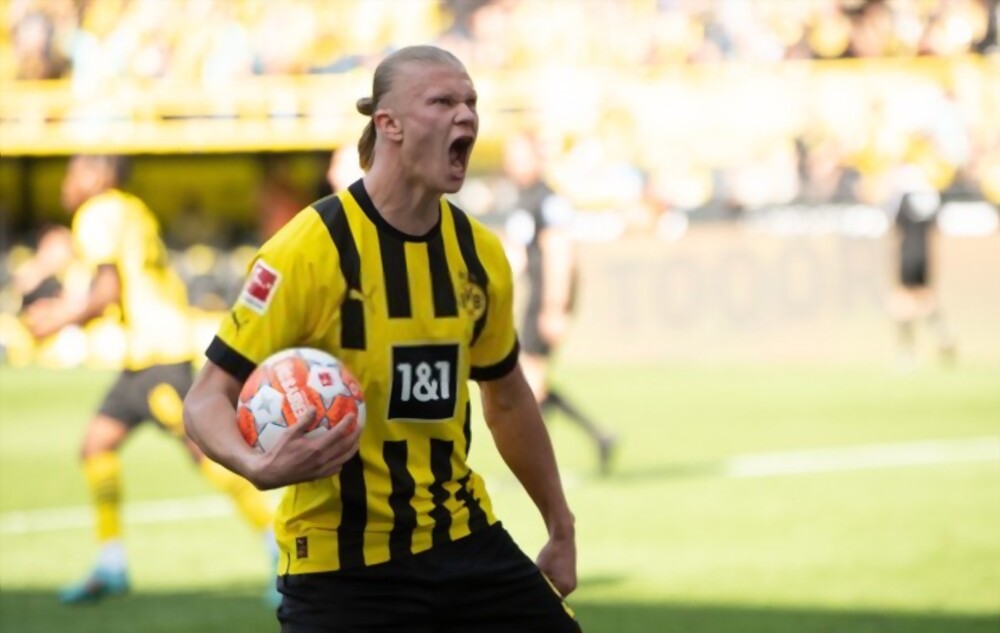 To recognise Erling Haaland's Premier League goal record and to demonstrate to the striker how exceptional an accomplishment it is, Pep Guardiola required a guard of honour from his players and staff.
Haaland now has scored 35 league goals for the season thanks to his finish in a 3-0 victory over West Ham last night. He has surpassed the mark held by Andy Cole and Alan Shearer earlier.
"We have to show him how precious an occasion like this is when it occurs," stressed Guardiola.
After receiving a pass from Jack Grealish, Haaland executed a beautiful chip over Lukasz Fabianski to bring his season total to 51 goals in all competitions, 12 short of Dixie Dean's record for most goals in an English season.
As the Norwegian made his way to the locker room, all of his teammates, as well as Guardiola and his coaching staff, lined up to congratulate him.
"He is wonderful," said Guardiola. "Everyone is delighted to have him here. He will score a lot of goals and sooner or later this record will be broken, perhaps by him. But he deserved it because Andy Cole and Alan Shearer are both fantastic strikers."
Haaland chuckled and told Sky Sports that the guard of honour was "painful," adding, "Everyone whacked me on the back."