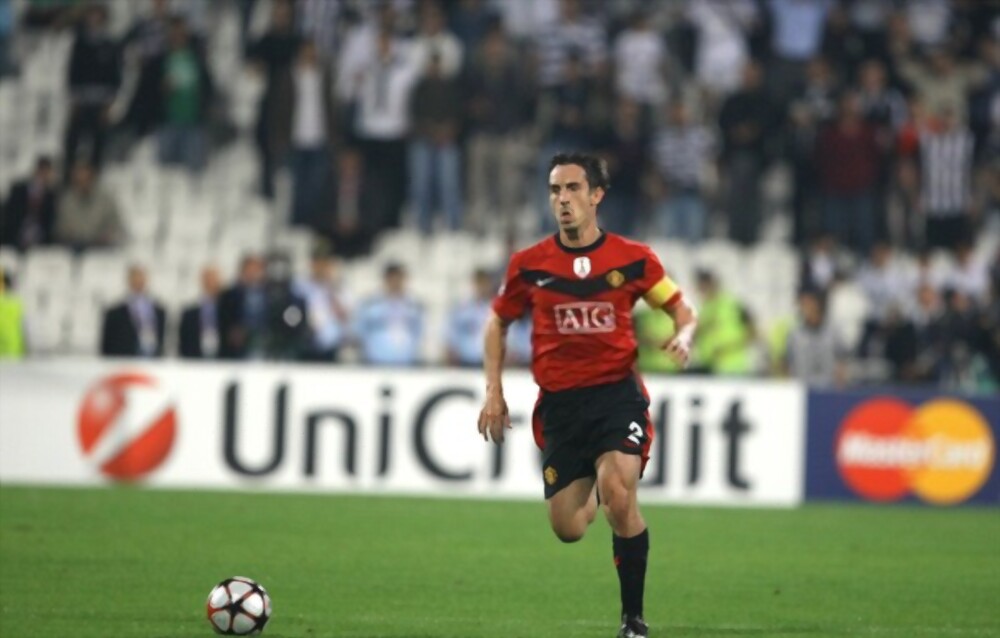 After Jurgen Klopp's experiment in the 2-2 draw with Arsenal, commentator and former player Gary Neville feels like it's too late for Trent Alexander-Arnold to be introduced to a new position at Liverpool.
Alexander-Arnold's defensive weaknesses have occasionally been shown this season, as Liverpool has failed to repeat their pursuit of the quadruple from the 2021–2022 season.
The Liverpool right-back was not called up by Gareth Southgate for the most recent England team squad, and following his average performance in last weekend's 4-1 loss at Manchester City, it became apparent that Klopp tried to introduce the 24-year-old into a defensive midfield position during last night's intriguing draw with Arsenal.
The tactical change had mixed effects, as Mikel Arteta's title-hunting Arsenal took a well-earned 2-0 lead at Anfield in the first half while Alexander-Arnold struggled to adjust to his closer interactions with Gabriel Martinelli.
Neville advised Klopp to avoid using Alexander-Arnold too often in a central position.
"Going forward, he was "absolutely terrific," Neville claimed. "But because of his poor defensive performance, I'm at a loss for words. Some of the stances he adopts to defend a direct pass from Martinelli resemble schoolboy defence. I don't comprehend it, but the aggressive play, the deliveries, and the bravery with which he took the ball despite those errors must be admired.
Given the mobility the right-back position affords him, Alexander-Arnold would naturally go into the midfield, but if he were forced to play there in the Premier League while away from home and was receiving the ball popped into him, that would be a different story.
The Xavis and Iniestas of the world are some of the finest midfielders in the world, and Rodri does this extremely well. Truthfully, Trent wouldn't be able to accomplish that.
He can play wing-back, in my opinion.
He could absolutely play wing-back since there is a right-sided centre-back who can move into the channel to cope with the straight balls, but Jurgen Klopp sought to play him in a different position today, trying to draw him into midfield like Zinchenko or John Stones.
He doesn't have to develop into the world's top defender. He just cannot pose a risk."
The idea of using Alexander-Arnold in the midfield has long been questioned. If Klopp decides to stick with it, it will require some time on the practice field to help Alexander-Arnold and the defenders behind him gain understanding.
Jamie Carragher, though, argues that if Liverpool is doing better collectively, Alexander-Arnold is less exposed.
The verdict is still very much out on whether or not playing him in midfield against Arsenal was a wise long-term move.