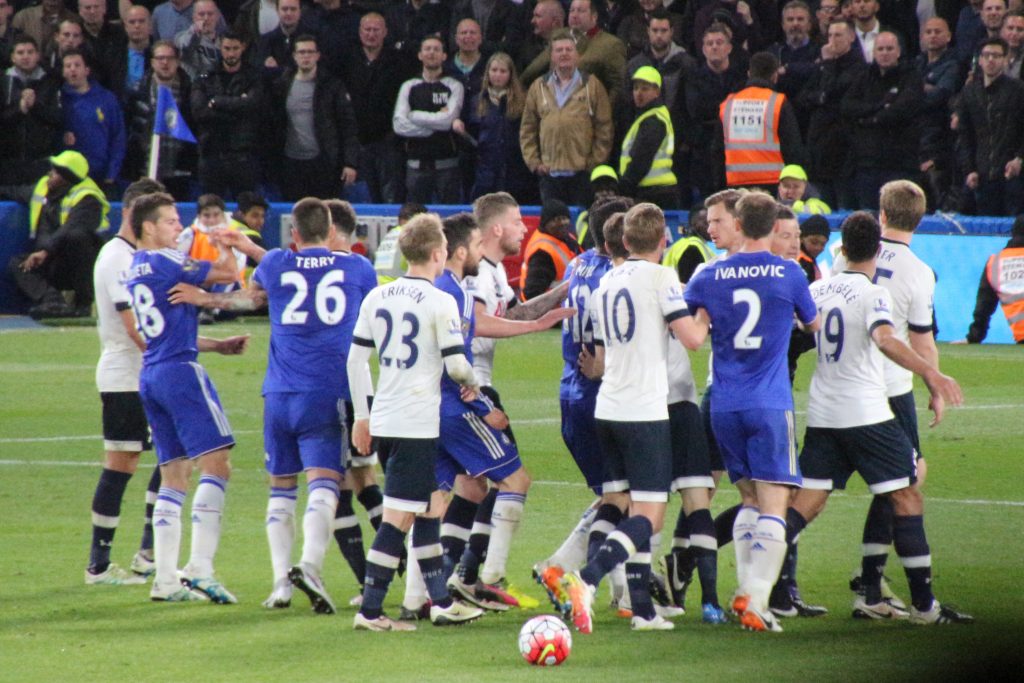 Sunday's game against Tottenham at the Tottenham Hotspur Stadium was a significant moment for Graham Potter and his Chelsea team.
As the only club with a 100% record against Spurs at their home ground in the Premier League, maintaining this impressive record would relieve the pressure on Potter. That was his chance to win over fans who have been calling for his departure after their recent loss to Southampton.
However, it was also a crucial game for Chelsea in terms of their performance. Another lacklustre display without intensity, aggression, and goals would only increase the pressure on Potter's position to unbearable levels.
Unfortunately, this is exactly what happened. Spurs comfortably defeated Chelsea 2-0 at Tottenham Hotspur Stadium.
It is now unclear where Chelsea will go from here. Although the message coming from Stamford Bridge is that Potter still has the support of Todd Boehly and the rest of Chelsea's owners, their faith will undoubtedly be pushed to the limit after such a disappointing display.
It's difficult to see where Potter has improved the team since taking over from the popular Thomas Tuchel in September.
Chelsea's attack lacked a cutting edge during much of Tuchel's tenure, but Potter's team has taken their profligacy to new levels.
They have scored only six goals in all competitions since November. That is the fewest of any team in the top four tiers of English football.
Furthermore, Potter has failed to replicate Tuchel's ability to produce strong performances and results in the biggest games. After 24 matches into the league season, Chelsea is yet to win against any top-half side.
It's a challenging time for the Chelsea manager, and it remains to be seen if he can turn things around before the season's end.
It's tough not to feel for the former Brighton and Hove Albion manager, Graham Potter. At 47, he's faced with a Chelsea squad that's been depleted by injuries. Despite signing 19 new players brought in for a whopping £600 million by the new owners, the expensive new signings have failed to improve Chelsea's performance on the pitch.
In fact, things have gone from bad to worse for Chelsea. In the last 11 games across all competitions, since the January transfer window opened, they've managed only one win and scored just four goals.
It's a far cry from the glory days of the past, with Chelsea now closer to the relegation zone than the top four. Their hopes of qualifying for the Champions League seem all but gone, with Tottenham sitting 14 points ahead of them in fourth place.
It's not the outcome that the investors had in mind when they brought Potter on board five months ago. But with the fans turning against him and showing their unhappiness at the sacking of Tuchel, Potter's job looks increasingly uncertain.
Some fans have criticised his lack of charisma compared to his predecessors, and after the recent loss to Southampton, calls for his resignation have grown louder.
The latest defeat against Tottenham has only made things worse. Potter seems further away than ever from proving himself as the right man for the job. It's a tough situation for everyone involved, but Potter will need to find a way to turn things around if he wants to keep his job at Chelsea.