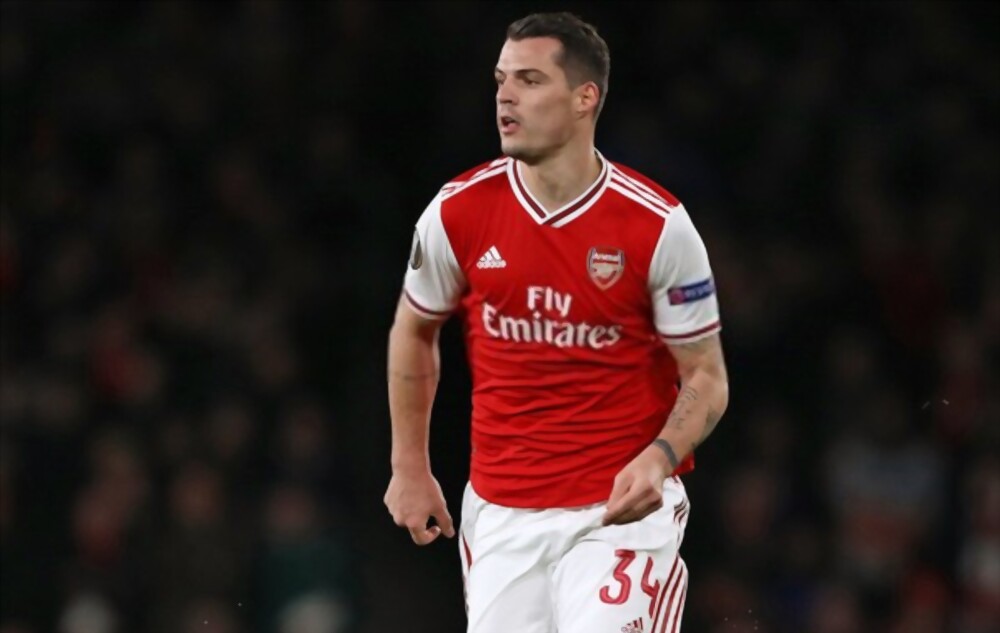 Last night, when the Gunners' Xhaka and Liverpool's Alexander-Arnold had an altercation, the Gunners were already up 2-0 and dominating a struggling Liverpool team.
As Alexander-Arnold sent the ball back to Alisson, Xhaka left an arm on him. The right-back then shoved the Gunners midfielder in response. As the tension grew, the two came face to face.
Later on, Anfield regained consciousness, and one minute and 27 seconds later, Mohamed Salah scored to cut Arsenal's advantage in half. Salah missed a penalty after halftime, but Liverpool didn't waste the chance to thwart Arsenal's title hopes when Roberto Firmino tied the score at 87 minutes.
The north Londoners would have left Merseyside empty-handed if not for two surprising stoppage-time stops by Aaron Ramsdale in the Arsenal goal. In response to Xhaka's conduct in front of the Anfield fans when his team was in control, commentator Jamie Carragher expressed his displeasure with him.
"Though it seems ridiculous, I'm unhappy with Xhaka. Even if I don't support Arsenal, so what? It's completely absurd! It was "very foolish" from Xhaka to do what he did, and yet he has excelled this season in a little different position higher up the pitch, having a significant impact on the squad.
The only way Liverpool could have gotten back into the game was with the support of the stands. Liverpool cannot now compete with Arsenal, however, they were able to do so because of the crowd's passion, despite having nearly lost the game."
The tense situation between Xhaka and Alexander-Arnold bears a resemblance to the previous season, when Arsenal manager Arteta, unleashed an extraordinary and totally unexpected rant against Klopp.
Arteta was accused of tipping the game in Liverpool's favour, and the Spaniard seemed to imply that the incident yesterday involving Xhaka and Alexander-Arnold was a factor in Liverpool's comeback.
He spoke out in front of Sky Sports: "It may happen as well since they also scored a goal, and it gave them some momentum and confidence. Our lesson learned was in the first 35-40 minutes, so it is what it is."
As they are six points clear of Manchester City, who has a game in hand over them, Arsenal is the one who controls their destiny at this moment.
The Gunners will need to win when they face Pep Guardiola's team on April 26.