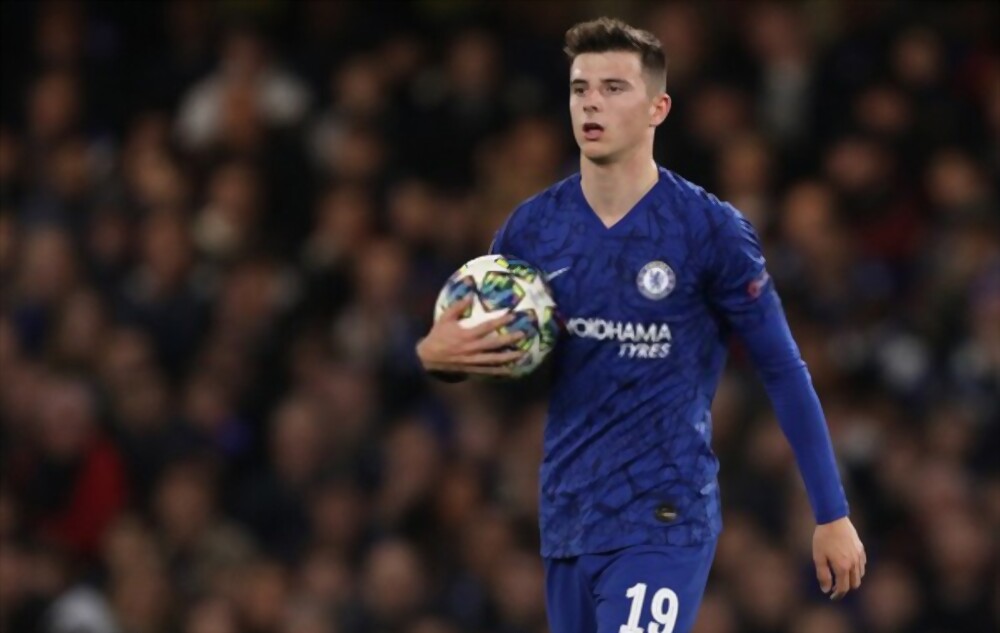 After promising a "clean slate" for the entire team, new Chelsea caretaker boss Frank Lampard thinks Mason Mount is a "big player" for the club.
After being fired by the club a little over two years ago, Lampard has been named temporary manager until the end of the current campaign.
Mount played a significant part under the 44-year-old's previous management of the Blues, which lasted from July 2019 until January 2021.
The England international, whose contract expires in the summer of 2019, has had a challenging season due to injuries, a lack of performance, and rumours about his future at Stamford Bridge.
The 24-year-old hasn't been used as a substitute in Chelsea's previous two games, but under Lampard, he may make a comeback.
At his first news conference, Lampard noted, "Mason has always been a wonderful player for me at Derby and Chelsea.
"I am aware of his minor injury issues. I need to talk to him and find out where he is, but I already know what Mason will tell me. He is a crucial member of Chelsea.
Big squads are common in modern football, and from what I gather, Chelsea may be at the top."
Lampard: Returning to Chelsea was a simple choice
Graham Potter, who was fired on Sunday after only seven months in charge, was temporarily replaced by Lampard, who said it was an "easy decision" to return to the club.
On Tuesday night, Lampard watched from the stands as a Blues team led by then-caretaker boss Bruno Saltor began the post-Potter era with a goalless draw against Liverpool.
"For me, it was a rather simple decision," stated Lampard. "Chelsea is my club, and always has been. I experience a lot of different emotions when it comes to Chelsea. I arrived with the hope that I could support the club through the rest of the campaign. Until the end of the season, I'll do all in my power to satisfy the fans' demands. The group has a lot of skills. I'm eager to assist them and work with their skills."
There are nine Premier League games left for Chelsea to play this season, beginning with their trip to Wolves on Saturday. After that, they will play Real Madrid in the first leg of their Champions League quarterfinal matchup.
"It's really exciting," continued Lampard. "Tuesday was the first time since my departure from the club that I came to the stadium. Being back at Stamford Bridge was a wonderful atmosphere. You never know what choice the club will make, so it was unexpected. This season has seen a lot of change in the Premier League.
The problem is significant, but aren't they all? I feel nothing but sadness for any manager who loses their job. I'm prepared to work hard and approach this task day by day."