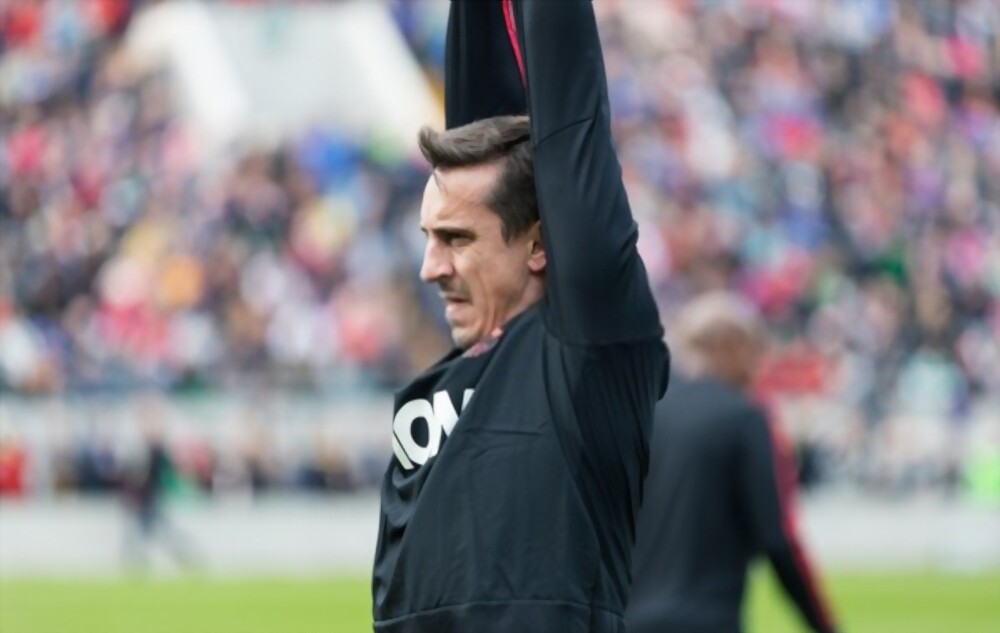 Former Red Devils legend Gary Neville has taken quite the dig at Harry Kane's future, and advised him that should he want to win trophies while he still can, he should make the switch from north London Spurs to northern Man United.
Although Kane has been linked by rumours quite a few times over the years regarding transfers to other teams, despite none that have actually happed, he's spent his entire professional career with the Spurs so far. Even back in 2021, when information had gone out that he was just a stone's throw away from moving up north to Man City, Kane couldn't betray the Londoners, who he's played for since 2009.
Currently the 29-year old striker is in the middle of yet another dominant season with the Spurs, who were unfortunately thrown out of the FA Cup on Wednesday by Sheffield United. So far, he's managed to hit the net an impressive 18 times in 25 Premier League matches.
Neville suggested that Kane might look to leave at the end of the season as a result, and he thinks that his old team is a viable option for the striker.
Kane will probably want to win trophies while he still can, Neville predicted. "It depends on whether he sees it as a situation where he commits to Tottenham for his final five years and follows the example set by some players.
"However, if Harry is going to depart at any time given from the Spurs, I believe this is the time. He is just a fantastic player and a great professional, and if you could get him out of there to a club in Manchester—probably United or City—I think he would take that opportunity.", added Neville.
When he was asked whether he thinks Kane may switch Spurs for another London team, Gary was sceptical. "Chelsea, I don't think he'll go there. They need a center-forward, but he's quite loyal to Tottenham, and there's a big rivalry with Chelsea, so I don't see that happening."
"Because of their rivalry, he won't go to Arsenal either, leaving Manchester United as his only summer option in England. German Bayern Munich has been brought up. That might be an option, and I believe Daniel Levy would be happier if he traveled abroad, so we shouldn't miss the opportunity to observe if that may happen.
"However, I believe Harry will have to leave Tottenham if he wants to win trophies, as Tottenham do tend to struggle in that area."