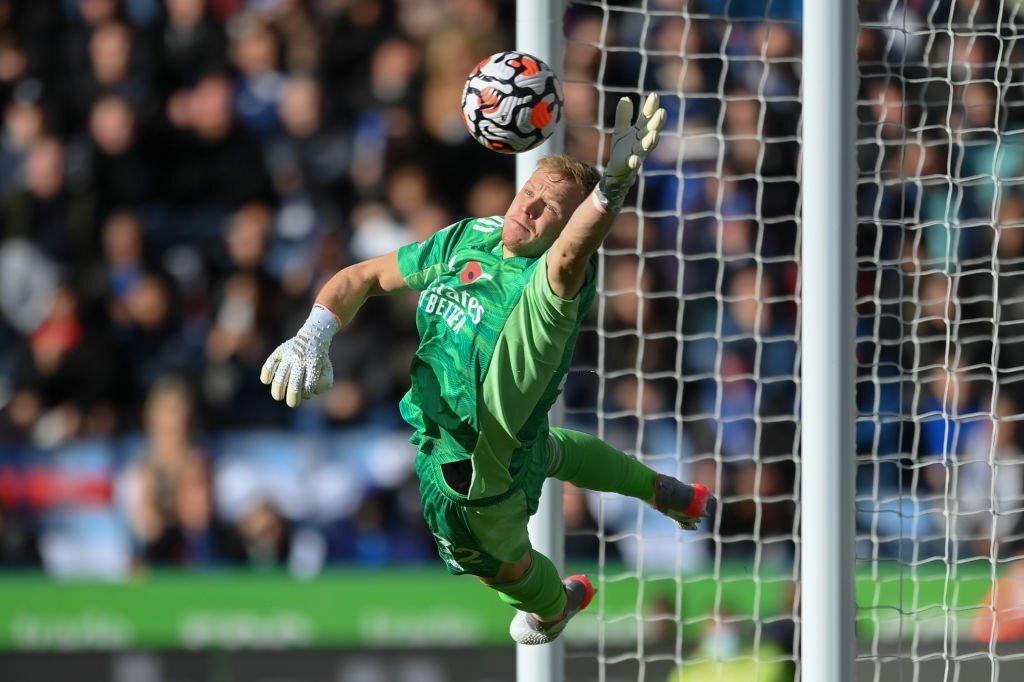 David Raya has stated that despite both goalkeepers being in the running for the starting job, Aaron Ramsdale has responded approvingly to Arsenal's decision to bench him. 
Mikel Arteta made the unexpected choice to start his regular No. 1 off against Everton in the Premier League on Sunday. Raya, a summer addition, dutifully took over and preserved a clean sheet in a slim 1-0 victory. He kept his spot in the 4-0 victory over PSV in the Champions League opener, recording another shutout.
With Raya conscious that he and Ramsdale must take advantage of any opportunity that comes their way, Arteta has stated that he would be willing to switch goalkeepers amid a game going ahead.
"Playing at the greatest level is a dream come true for me, so I'm really glad to make my (Champions League) debut, but the most important thing was the result, and in the end, we earned the three points," Raya stated." I was only chosen for the past two games; the boss made that decision, not me. When Aaron comes in, he will also need to battle for the team to win games."
Raya now seems to be Arsenal's preferred final line of defence, according to the Spaniard, who also praised Ramsdale for his response to an unanticipated drop in the hierarchy. "He is a fantastic leader and teammate. We are teammates, and that is what matters most. He is a fantastic guy and keeper as well," Raya said.
The 2023–24 Premier League's top team, Arsenal, will return to play on Sunday when it hosts Tottenham at Emirates Stadium in a rivalry matchup. Arsenal has five Premier League games under their belt this season and has 13 points.