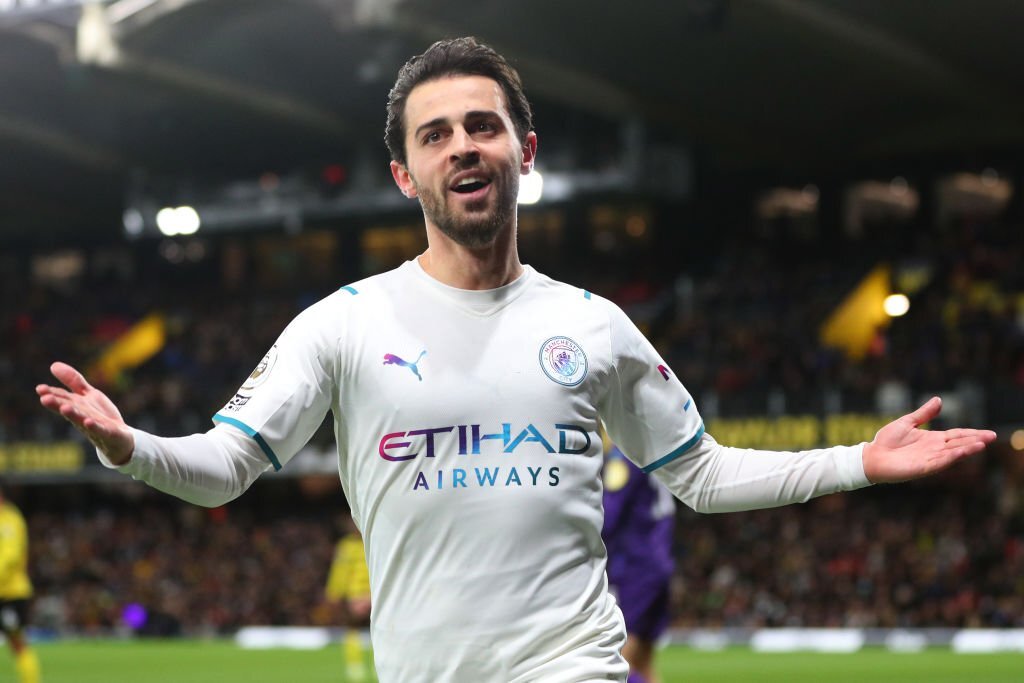 Tuesday night's 3-1 victory over Serbian giants Red Star by Manchester City marked the start of their Champions League title defence, but it wasn't all joy at the Etihad Stadium.
After just 44 minutes due to injury, City playmaker Bernardo Silva was replaced by Jeremy Doku, adding to a long list of injured players for Pep Guardiola. The Sky Blues are now without players like Kevin De Bruyne, Mateo Kovacic, and John Stones, but Man City's team is the only one in football that is capable of adjusting to such huge losses.
Guardiola will however be hopeful that Silva's injury is not too severe and that he will be able to play again shortly.
When will Bernardo Silva make his recovery?
Silva's injury status hasn't yet been fully discovered, but according to manager Guardiola, the midfielder will be out for at least "the next several weeks." Croatian Mateo Kovacic's comeback to the first team is pending, and Jack Grealish is anticipated to regain his form within the next two weeks. De Bruyne and Stones, though, will both be out for a while.
Before a challenging Carabao Cup showdown with Newcastle United, Man City's next Premier League game is against Nottingham Forest. The next big matchups are against RB Leipzig and Arsenal, followed by a trip to Wolverhampton Wanderers.