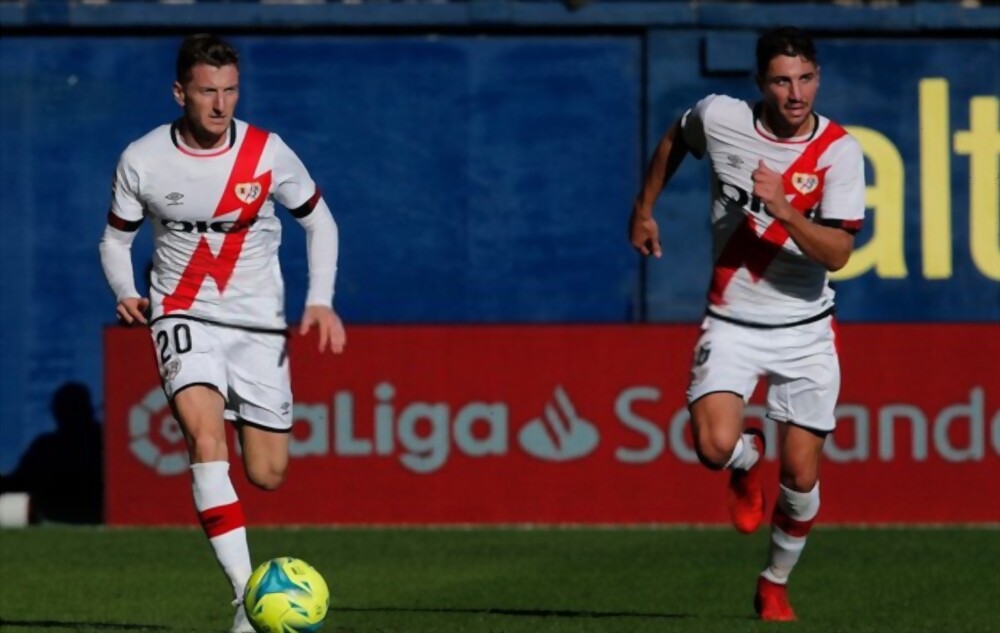 Real Madrid's victory over Rayo Vallecano was the team's first game since Sunday's racial taunts directed at their Brazilian forward at Valencia.
Due to an injury, Vinicius was unable to play. Real's players donned his number 20 while on the field, while the captains of both teams wore armbands with anti-racism inscriptions.
In sympathy, fans began chanting the 22-year-old's name in the 20th minute. Before the La Liga match began, players from both teams came together to raise a placard that said, "Racists (get) out of football."
"We are all Vinicius, enough is enough", read another fan banner in the stands.
Vinicius was greeted with cheers as he entered the field before the game after his red card against Valencia was ruled off. The Brazilian player sat next to Real president Florentino Perez in the stands, where he observed the game.
Vinicius stood up to thank the crowd for their support and afterwards shared a photo of himself on Instagram waving to his followers with the caption, "I adore you! Thank you once again and again." Vinicius received an apology from La Liga President Javier Tebas on Wednesday, stating that he did not mean to "attack" the player in a social media debate following the events of Sunday.
Vinicius, who was sent off from the game against Valencia late for aggressive behaviour, claimed that the Spanish league "belongs to racists." After the president advised Vinicius, "You need to inform yourself fully," Tebas and La Liga's handling of the matter has been thoroughly criticised.
La Liga has stated that it would look for "additional sanctioning measures" to make sure it can properly deal with racial affairs. Valencia was fined 45,000 euros (£39,000) and subjected to have parts of the stadium closed for five matches, the Spanish Football Federation stated on Tuesday.
Carlo Ancelotti, the manager of Real Madrid, commented on the penalty, saying, "I was astonished by the competition committee's judgment. It seems like the appropriate choice to me."
Players and match officials posed in front of banners that said "Racism, out of football" before Tuesday night's matches between Real Valladolid and Barcelona and Celta Vigo and Girona.