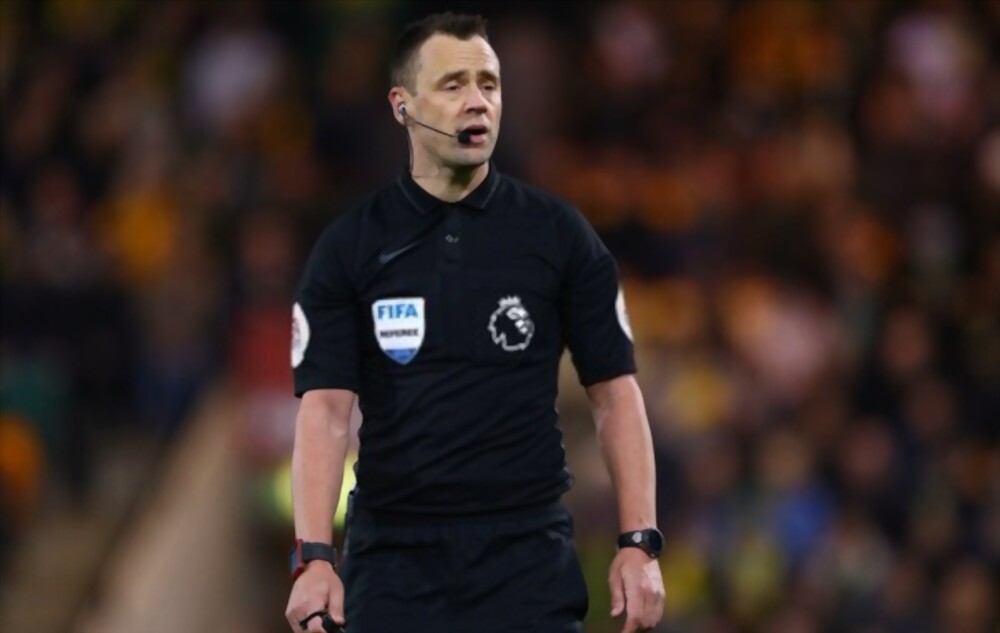 Michael Salisbury was not selected to officiate the Wolves vs Brentford game this upcoming Saturday.
After Salisbury and Stuart Attwell failed to award Brighton a penalty at Tottenham, referee Stuart Attwell will serve as the VAR for Wolves vs. Brentford this weekend.
When Pierre-Emile Hojbjerg seemed to have fouled Kaoru Mitoma in the box, the scores were tied at 1-1. Attwell originally chose not to punish the Tottenham midfielder.
At Stockley Park, VAR ref Salisbury promptly reviewed the situation before play continued without a penalty kick being given.
The game's chief referee, Howard Webb, apologised to Brighton and spoke with them about how the decisions were made. This season, PGMOL has apologised to the club three times for actions taken on the pitch.
According to a statement from the PGMOL, "PGMOL and the club have been in contact about several occurrences during the encounter between Brighton & Hove Albion and Tottenham Hotspur."
PGMOL said during that conversation that it was wrong to not give a penalty for a foul on Kaoru Mitoma in the second half.
"This particular situation will be examined in accordance with our regular procedures.", read the statement. It was one of Brighton's three claims, none of which were granted to the visitors.
The VAR decisions which failed Brighton
17th minute: Kaoru Mitoma scores for Spurs but the goal isn't counted as it may have touched his chest, according to the replays.
55th minute: Alexis Mac Allister deflects Danny Welbeck's shot, and VAR disallows the goal for play with hands.
72nd minute: Hojbjerg's challenge causes Mitoma to fall, but both VAR and referee Stuart Attwell rule out that there is no penalty.
Brighton is dissatisfied that two of their goals were not counted and is looking for more explanation on other decisions made by the match refs during the encounter.
They also want a more thorough assessment of other judgments made this season that was unfair to them.
Tottenham eventually prevailed 2-1 to maintain their position in the top four, defeating Brighton manager Roberto De Zerbi and Spurs interim manager Cristian Stellini in the process.
Following the loss, Brighton fell to seventh position in the standings, 10 points behind fourth-placed Manchester United.