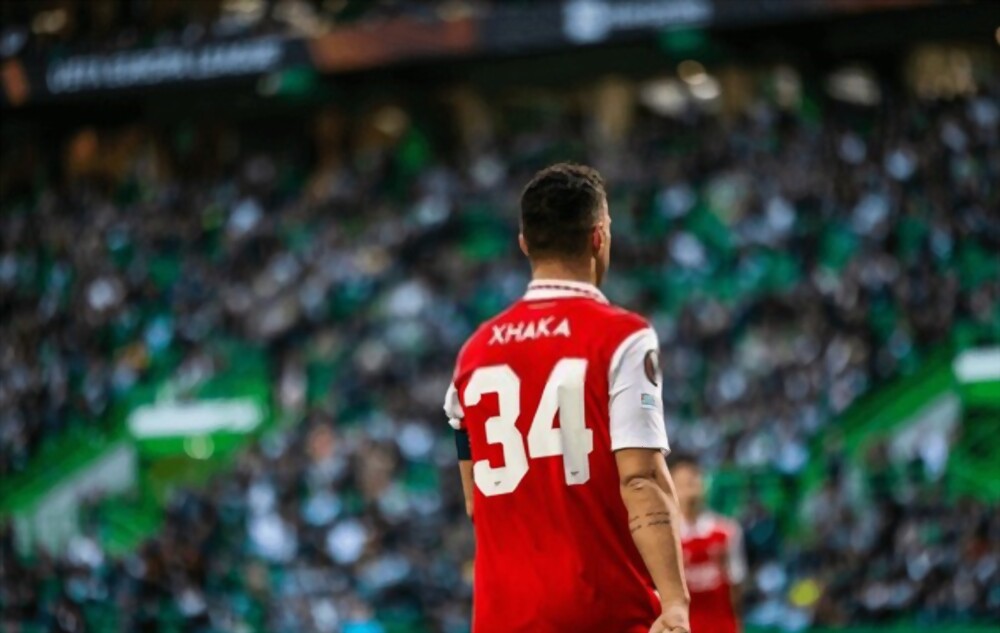 Granit Xhaka has been told by Arsenal that "he is free to leave the team this summer" after backing out of contract negotiations, sources have stated.
The midfielder decided to consider his alternatives rather than continue negotiations with the club for a new contract, and the Swiss international's contract with Arsenal is set to expire at the end of 2024, although the club was eager to cling onto him after being impressed by his attitude during the 2022–2023 season, both on and off the field.
Arsenal has acknowledged that Xhaka's future lies outside of the Emirates Stadium, and as a result, negotiations on a move worth around €15 million have begun between the two parties.
Numerous Bundesliga teams, notably Xhaka's old team Borussia Monchengladbach and Borussia Dortmund, have expressed interest in the midfielder, but Leverkusen is his preferred destination.
Now that the midfielder has made his decision known to them, Leverkusen is moving quickly to attempt to close a deal. In recent days, the pace of the negotiations has picked up.
Mikel Arteta reportedly wanted to keep Xhaka at the club because he influenced the team's culture, but he supported the decision to let the Swiss player depart. When Xhaka was about to leave Arsenal in 2019 after being booed off the field and losing his captaincy, Arteta was a key figure in keeping him at the club.
"No matter what happens, I will always be by his side. I am positive that without him, I would no longer be a member of the club," Xhaka stated about Arteta.