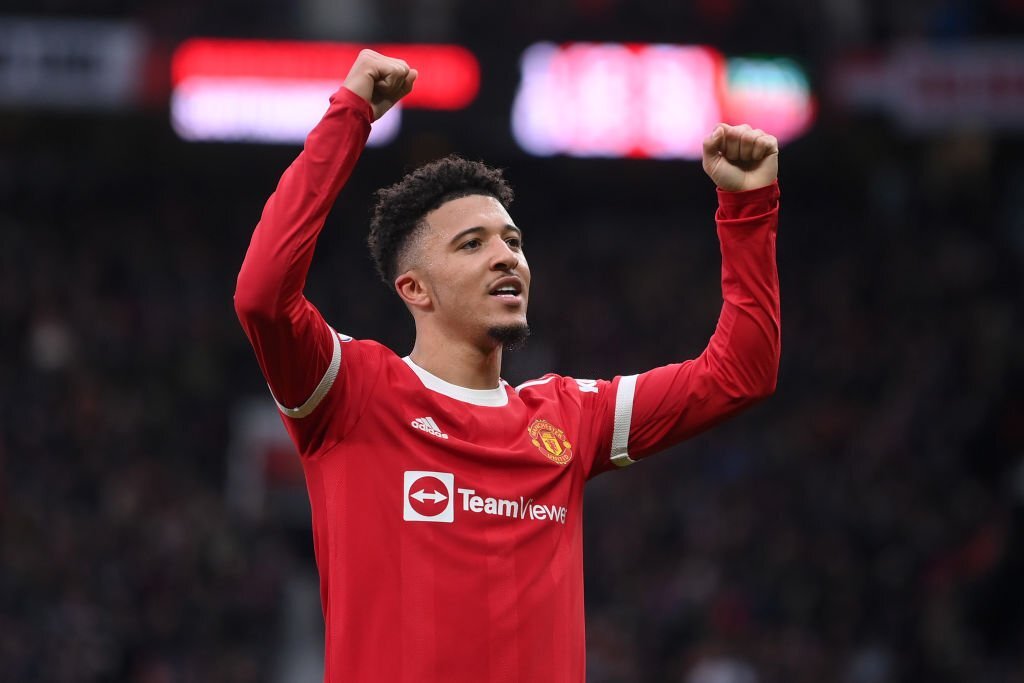 In the upcoming January transfer window, Jadon Sancho may leave Manchester United on loan. 
After manager Erik ten Hag blasted Sancho's training performance publically, the Dutchman resorted to social media to defend himself, resulting in a public conflict.
The 23-year-old must apologise both publicly and privately to rejoin the Man United team for training, 5Times reported earlier. The winger responded on social media in a message that has since been taken down, insisting he has behaved "extremely well" in training and that he has long been the club's "scapegoat."
Since then, Man United has acknowledged in a statement last week that Sancho would train separately from the first-team squad "pending resolution of a squad discipline problem." It will cost a "big price," according to sources, for Man United to approve a permanent transfer for Sancho in January. The most likely exit strategy during the midseason transfer window, it is said, may be a loan move.
Sancho reportedly cost £73 million when he transferred from Borussia Dortmund to Man United in July 2021, and the Old Trafford club is hesitant to let him leave at a bargain price.
This season, he has only played three games as a substitute, totalling 76 minutes.