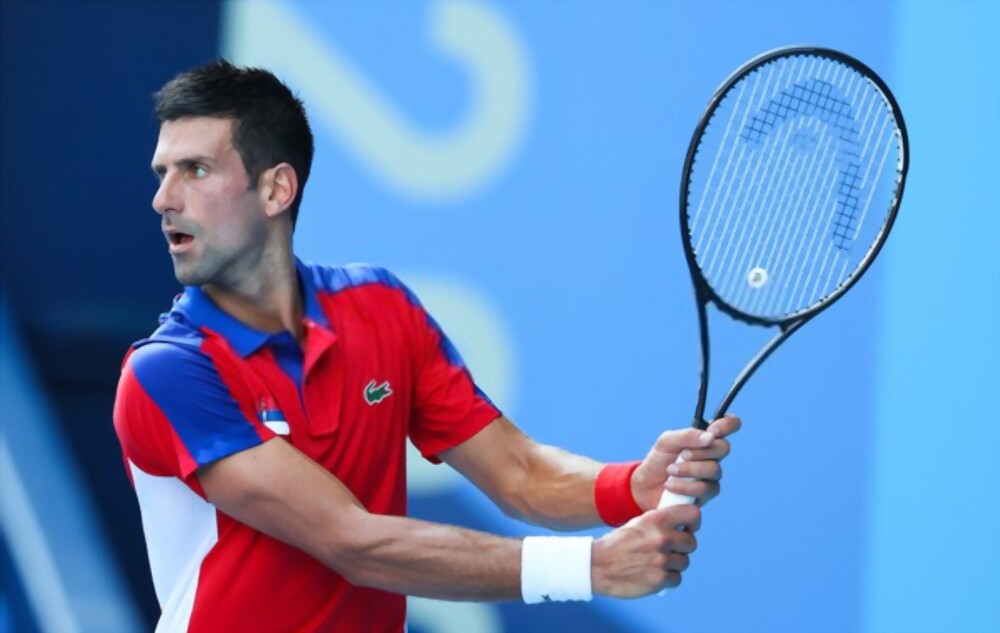 Following his triumph at the French Open, Serbian Novak Djokovic scribbled a political statement regarding Kosovo on a camera lens. 
After he started his quest for a record-breaking 23rd men's Grand Slam singles championship, Djokovic defeated Aleksandar Kovacevic with scores of 6-3, 6-2, and 7-6 (7-1).
"Kosovo is the heart of Serbia, the violence must stop," Djokovic wrote after defeating the American. The declaration referred to the current unrest in Kosovo, which separated from Serbia in 2008.
Since ethnic Albanian mayors were installed in the country's north, there have been riots and protests, with police and NATO forces squaring off against Serb protestors. Serbia has never recognised Kosovo's independence.
Djokovic, whose father was born in Kosovo, stated to journalists in Serbia: "I am not a politician, and I do not wish to engage in political arguments.
I am upset by what is occurring in Kosovo as a Serb. The municipalities have barred our people from living there. The least I could do is this. I feel obligated to assist our people and all of Serbia as a public persona."
"I'm not sure if I'll receive hate or whatever, but I'd do it again. I oppose all violence. Kosovo is in our hearts, the location of the most significant events and the site of the largest conflict in Serbian history."
There are no explicit guidelines on what players may and cannot say at Grand Slams, according to the French Tennis Federation, which organised the Roland Garros competition.
At the Australian Open in January, Djokovic became involved in a political controversy after discovering that his father, Srdjan, had been caught on camera taking selfies with Vladimir Putin fans.