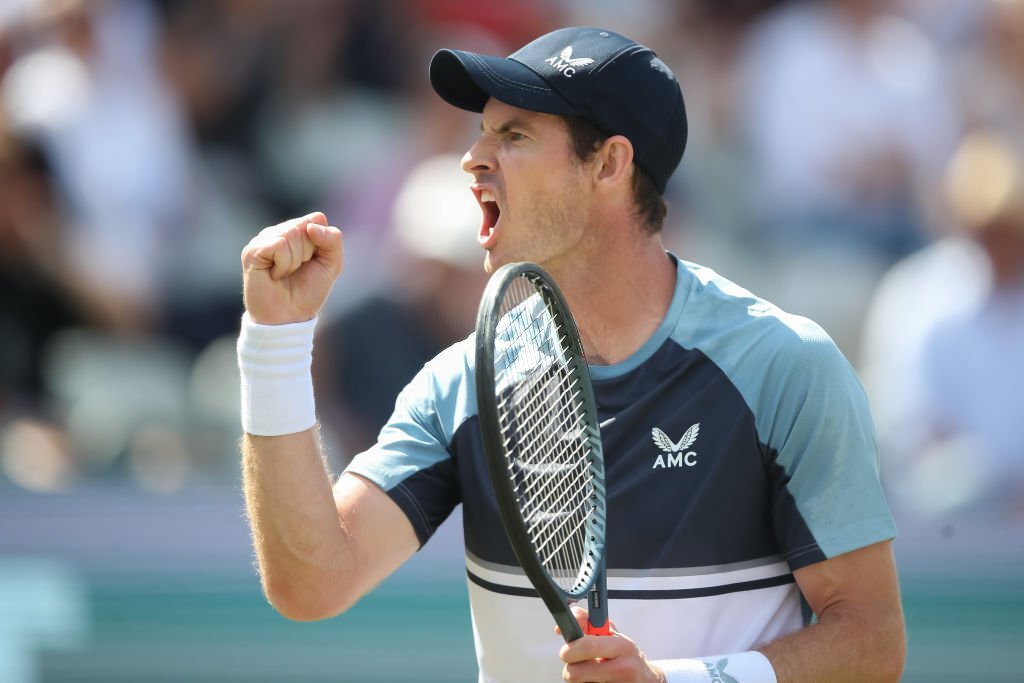 For a flawless lead-up to Wimbledon, Andy Murray won the Nottingham Open for back-to-back grass-court triumphs.
After winning the Surbiton Trophy a week before the Notts Open, the 36-year-old added more silver to his collection by defeating France's Arthur Cazaux 6-4, 6-4. He wasn't ready for when his four children and wife surprised him with an even better Father's Day gift by showing up among the crowd.
It had been seven years since Murray had triumphed in a singles match on grass before last week, but the Scot has now won two games in a row, and he managed to accomplish it without losing a set.
The final was moved forward due to poor weather predicted for later that day. The former world number one got off to a strong start against Cazaux, the 20-year-old world number 181, going a double break ahead.
For Murray, Wimbledon is the next tournament he will participate in, where he is a two-time winner. Wimbledon starts on July 3, and Murray is in great shape. Murray will next compete at Queen's, where the games begin today, and where the competition will be of a much higher caliber.
He will face off against Australian seventh seed and world number 18 Alex de Minaur in the opening round of that tournament as an unseeded player. However, Murray can enter the London tournament with a lot of confidence thanks to his winning streak of 10 matches on grass courts, with just one set loss, and by seeming physically healthy.
For Murray, this tournament cannot be thought of as just another tournament, as his career could have been ended by a hip surgery he underwent four years ago.
He will be one of the 32 seeds at Wimbledon if he can come out victorious in additional games at Queen's and move back into the world's top 40 list, which will be his highest position in more than five years.