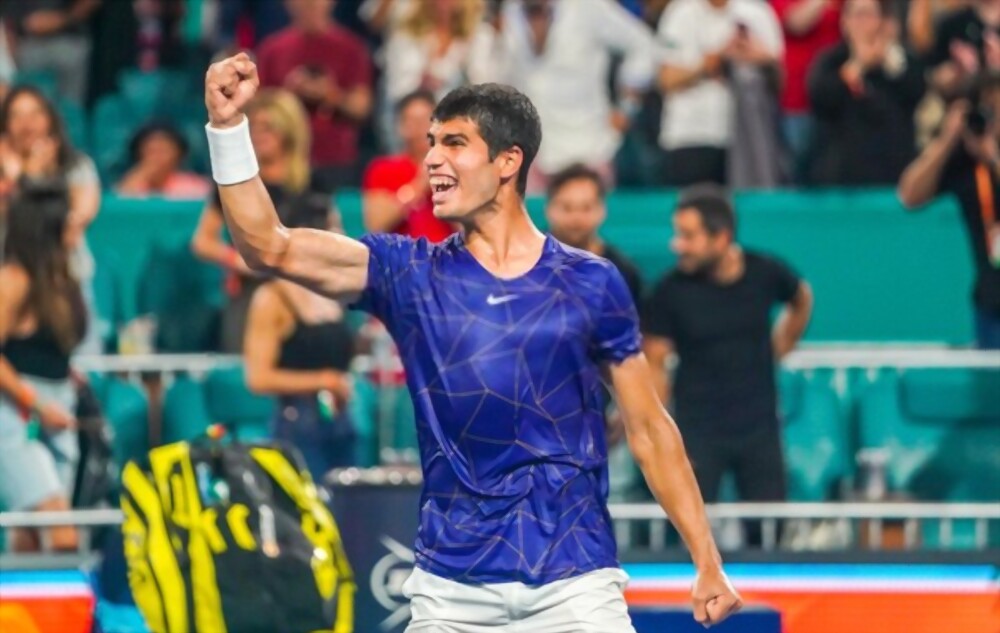 Top-ranked tennis player Carlos Alcaraz defeated Italian Flavio Cobolli 6-0 6-2 7-5 to advance in straight sets. 
Novak Djokovic and Alcaraz might face off in the semifinals, as the Spaniard is in the same half of the draw as the Serb.
The winner of the US Open easily won the first two sets until Cobolli threatened to force a fourth set, and then the US Open champion ultimately converted his fifth match point.
The 20-year-old will next compete against Taro Daniel of Japan to win a second major championship. After being called a "breath of fresh air" by Greek fifth seed Stefanos Tsitsipas yesterday, Alcaraz was questioned on his attitude to the game.
He responded, "I heard that Stefanos stated he was starting to enjoy tennis more because of me. Having fun and smiling on the court is the most important thing to me."
Djokovic, who will next play Marton Fucsovics of Hungary, said, "I played well in the first two sets but then I wasted opportunities and lost a little focus."