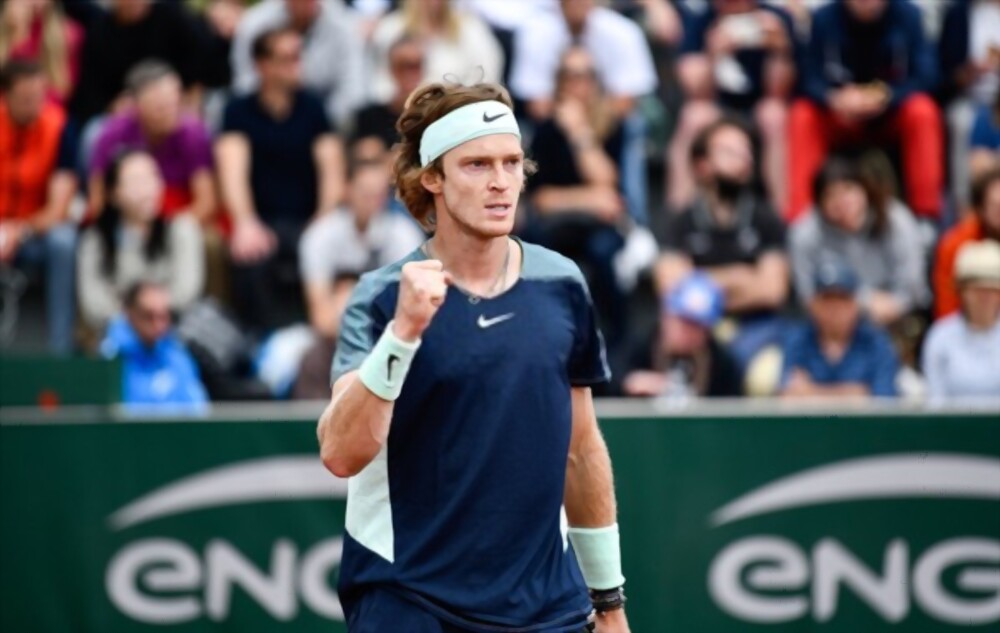 In the Monte Carlo Masters final, Andrey Rublev defeated youngster Holger Rune 5-7, 6-2, 7-5 to win his maiden Masters 1000 championship.
In the decisive set, Rublev trailed his Danish opponent, who was 19 years old, 4-1 before saving two break points to tie the match.
Before serving out for his 13th ATP championship, the 25-year-old Rublev took the lead at 6-5 after a double fault by Rune. Russian world number six Rublev commented, "I don't know what to say."
In his matchup with world no. 9 Rune, Rublev, who had previously lost two Masters 1000 finals after losses in Monte Carlo and Cincinnati in 2021, struck 33 wins.
Rublev said, "I was praying deep down that I would have one shot and stand till the very end. I recall that during the previous finals when I was losing, I believed I had no chance and was psychologically drained.
But today I figured, 'just believe till the finish,' and that's what I was trying to do in the third set, thinking I would have an additional chance to come back and what a way to accomplish it," the player said.