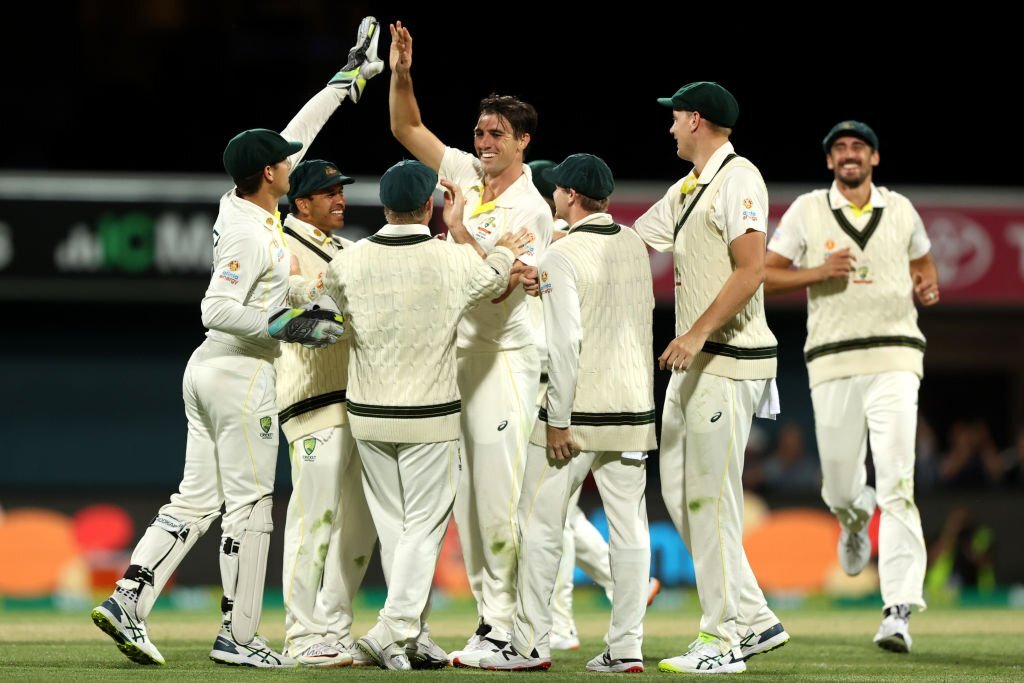 Australia managed to overcome yet another epic Edgbaston Ashes match to defeat England by two wickets and grab a 1-0 series lead.
A cheerful audience saw the nail-biting suspense of the last hour after waiting until 14:15 BST for the rain to stop and play to start.
Pat Cummins and Nathan Lyon contributed an unbeaten 55 on the ninth wicket on a tense final day to overcome the wild crowd and help Australia reach their goal of 281.
It marks Australia's fourth straight victory in the opening Test of an Ashes series and their closest Ashes victory in terms of wickets since 1907. This was the ideal start to the most eagerly awaited Ashes series in a generation, and not just an honour to the great match that took place on the same field 18 years ago.
England has played in many delightful Test matches, but none with as much on the line as this one. Although they consistently missed out on opportunities, they demonstrated enough talent and drive to show that they have what it takes to make a strong comeback to the series.
Australia's tight victory nearly justified their cautious strategy in dealing with England's Bazballers. It seemed appropriate that skipper Cummins, the creator of the safety-first strategy, was instrumental on the last day.
Since 2005, no side has fought back to win an Ashes series. Stokes' England has demonstrated their ability to challenge Australia, but if they are to lift the trophy for the first time since 2015, they must perform nearly flawlessly in the last four Test matches.