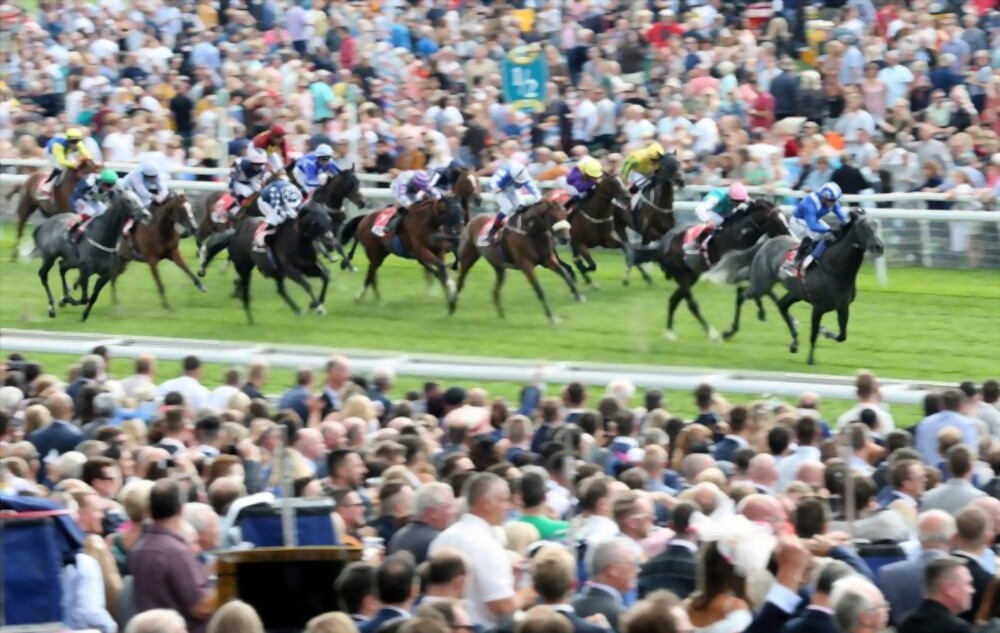 Ebor races this year are estimated to each be worth at least £100,000 according to the York prize money records.
There will be purses of £20,000 or more for every race at the track during the season, up from a minimum of £15,000 last time, as during the course of 18 race days the total will be £10.75 million.
Compared to £6.2 million in 2014 and £8.9 million in 2013, that is an increase of £750,000 from 2022 The contribution has increased by 15% this season despite a decrease in Levy Board money.
The 28 races at the prestigious Ebor meeting in August will have a total purse of £6.395 million, with the Sky Bet City of York Stakes receiving the greatest single boost with an additional £100,000, increasing its value to £500,000.
The City of York will be known as the wealthiest funded racecourse in Group 2 in Britain, and the rise makes York's case stronger for supporting a potential Group 1 prize money upgrade of the seven-furlong race.
All four Group 2 events at the Sky Bet Ebor Festival have an estimated worth of £250,000 thanks to a £50,000 increase to the Sky Bet Great Voltigeur. The Coolmore Wotton Bassett Nunthorpe, Yorkshire Oaks, and Sky Bet Ebor all give £500,000 in addition to the Group 1 Juddmonte International's ongoing £1 million prize.
All Listed races have gone up to £70,000 (up from £60,000) during the whole season, and all Group 3 races will be run for at least £85,000 (up from £80,000). Each card will be worth at least £200,000, and 39 of the 126 races held at York in 2023 will have at least a six-figure payout.
Charlie Liverton, the chief executive of the Racehorse Owners Association, responded to the announcement by saying: "Offering such robust prize money to such a broad congregation of owners is enormously welcome, and I thank the York team for their continuing support in this area."
York is a favourite destination for horse owners and staff to attend, as the continual investment in prize money and the race day atmosphere is what makes it so popular, according to Karl Burke, who was the top trainer at York last year.
"I am very happy to see that many various breeds of horses will benefit from the prize-money increases, which can only be positive.", he added.
"We are immensely thankful for the support of our sponsors, racegoers, and associates that allows York to create this daring promise of approaching £11m in prize money to British racing," said York chairperson Bridget Guerin.
"Despite the continued economic difficulties, we wanted to show our dedication to being the
greatest in our sport. The Knavesmire is currently eagerly awaiting the arrival of horses and their connections. I have faith that they will send their stars to York so that we may all enjoy them to pay back this record investment."
York has also renovated the general watering system, upgraded the equine pathways, and improved the restaurant at the stables complex. The new drainage and localized irrigation system for the stands' side turf canter-down are now in place.