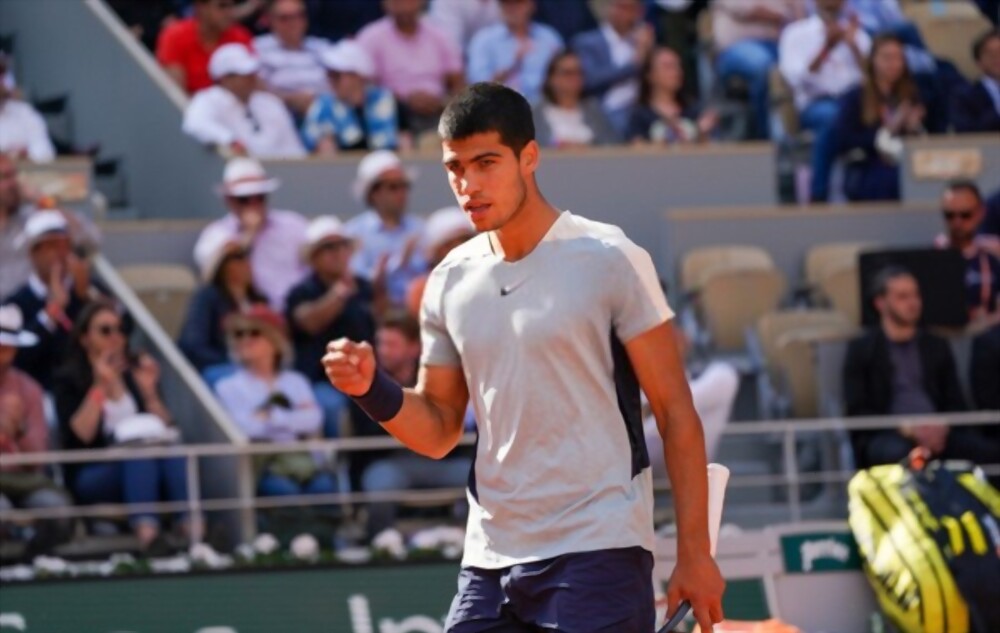 After winning the BNP Paribas Open in Indian Wells without dropping a set, Carlos Alcaraz has reclaimed his position as the world's top player.
With a 6-3 6-2 triumph, the 19-year-old Spaniard broke Daniil Medvedev's 19-match winning run and reclaimed his top place in the ATP rankings, which he had previously lost to Novak Djokovic in January.
Medvedev, who moved up one rank to No. 5, has triumphed in his previous three competitions in Rotterdam, Doha, and Dubai.
Medvedev had moved up one rank to No.5 in the world rankings after coming out victorious in his last three matches in Rotterdam, Doha and Dubai, but unfortunately, Medvedev couldn't overcome his younger opponent's aggressive and logical style of play during the windy weather.
Alcaraz took over both sets with an early break, leading 3-0 in the first and claiming the first 10 points to sprint to a 4-0 lead in the second. Medvedev was, however, unable to match the 19-year-old's amazing play from his semifinal triumph against Frances Tiafoe. In the end, Alcaraz outshined Medvedev by 18 points.
Without seeing a break point, he won his third ATP Masters 1000 championship, joining compatriot Rafael Nadal as the only two players to accomplish that while still teenagers.
When he attempts to defend his Miami Open championship next Saturday, he will go after winning his fourth victory, as he is still two short of Rafael Nadal's total before turning 20 years old.
Alcaraz stated proudly, "I think I'm playing really well at the moment, despite today's challenging weather. I can also state that Daniil certainly didn't perform at his best today, but it happens."
"All I can say is that I'm incredibly pleased with how I played this tournament and my performance. Additionally, I'm excited to play at this level in Miami.", added Alcaraz.