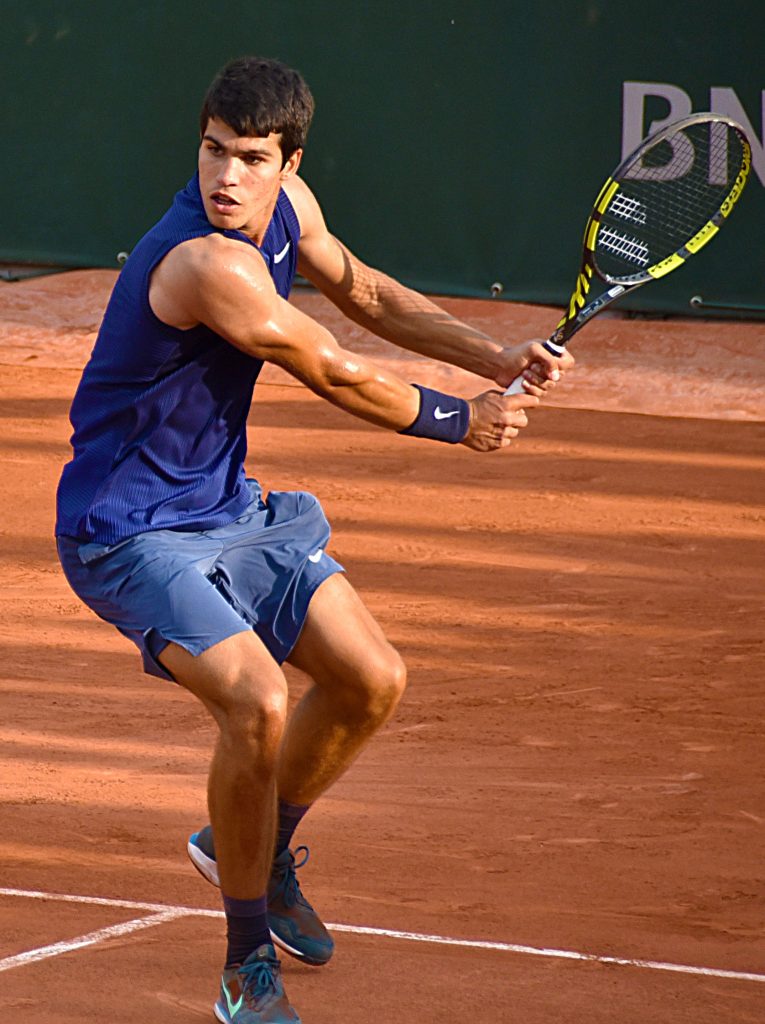 Carlos Alcaraz defeated Novak Djokovic in an incredible triumph to capture the men's singles title at Wimbledon for the first time.
The 20-year-old Spanish player Alcaraz came back from a shaky start to defeat the defending champion 1-6 7-6 (8-6) 6-1 3-6 6-4.
Djokovic was aiming for a record-equaling fifth consecutive victory, eighth men's title, and 24th major. However, top seed Alcaraz defeated the 36-year-old Serb in the end, demonstrating his talent by winning a second major championship.
Alcaraz, who was competing in just his fourth grass-court competition, stated, "It is a dream come true for me. Even if I had lost, I would have been pleased with myself. As a man who is 20 years old, it is incredible to be able to participate in these levels of tennis."
Alcaraz, who triumphed in his first Grand Slam match at the US Open in 2017, celebrated by losing his balance on his first match point and kicking the ball towards the spectators.
A jam-packed Centre Court, including the Prince and Princess of Wales, Brad Pitt, and Andy Murray, stood to applaud the All England Club's newest champion. As customary, Alcaraz sprinted off the floor to his box and embraced coach Juan Carlos Ferrero, his loved ones, and the crowd.
Alcaraz, 17, is the third-youngest player to win the Wimbledon championship during the Open period, after Bjorn Borg and Boris Becker.
Djokovic, a 23-time Grand Slam champion, said, "You never like to lose matches like this, but I think when all the emotions are settled I have to still be very appreciative. I prevailed here in several challenging matchups. Perhaps I have won a few finals that I ought to have lost, making this an even-steven situation. When you are so close, it is hard to swallow. I must congratulate the winner and go on, perhaps stronger, having lost to a superior player."