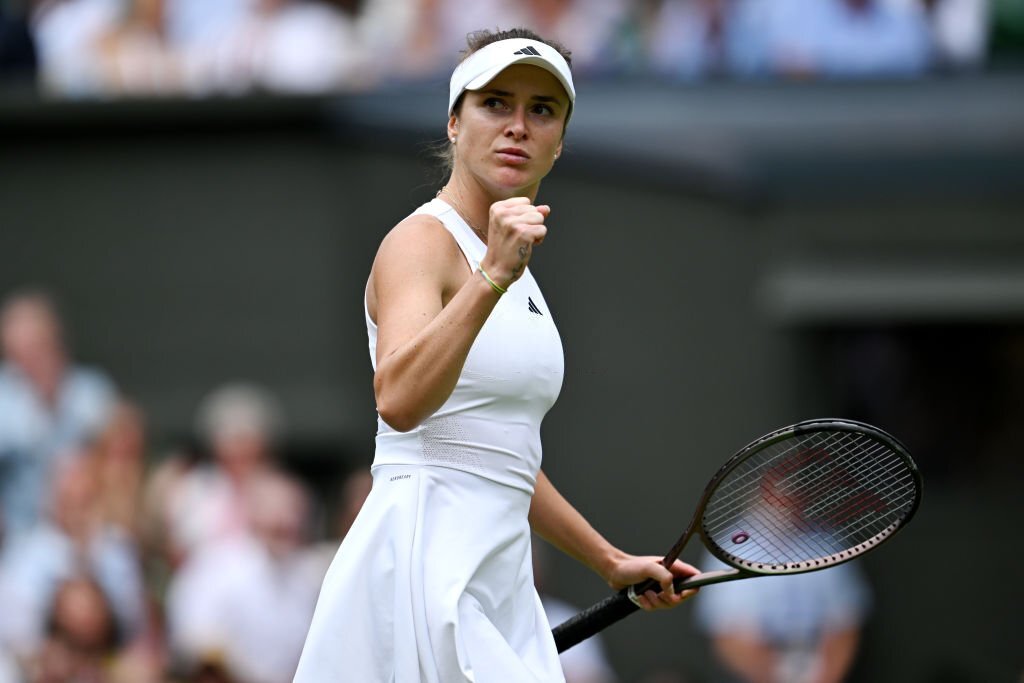 Elina Svitolina of Ukraine won't shake hands with Victoria Azarenka, spectators at the DC Open were warned.
Svitolina has shied away from shaking hands with rivals from Belarus or Russia throughout the turmoil between Russia and Ukraine.
To prevent a recurrence of Belarusian Azarenka's Wimbledon defeat by Svitolina, a message was displayed on the scoreboard during Svitolina's 7-6 (7-2) 6-4 first-round victory in Washington, DC.
Svitolina, who is ranked 27 in the world, said: "It's the correct thing to do. I requested that the WTA [Women's Tennis Association] accept the Ukrainians' choice, and they complied." Both athletes went directly to the umpire and the sidelines after the game.
Azarenka, a two-time Australian Open winner, claimed the warning to fans came "18 months too late" while competing on her 34th birthday and questioned if it was a big deal for her.
"We play a game of tennis. I accept and appreciate someone's stance like I mentioned at Wimbledon," she continued.
Before Wimbledon semi finalist Svitolina won the opening set in a tie-break, both players had been unable to win it on their serve. After the first set, the notice was displayed, and Svitolina, 28, defeated the world number 19 with just one serve held in the second.