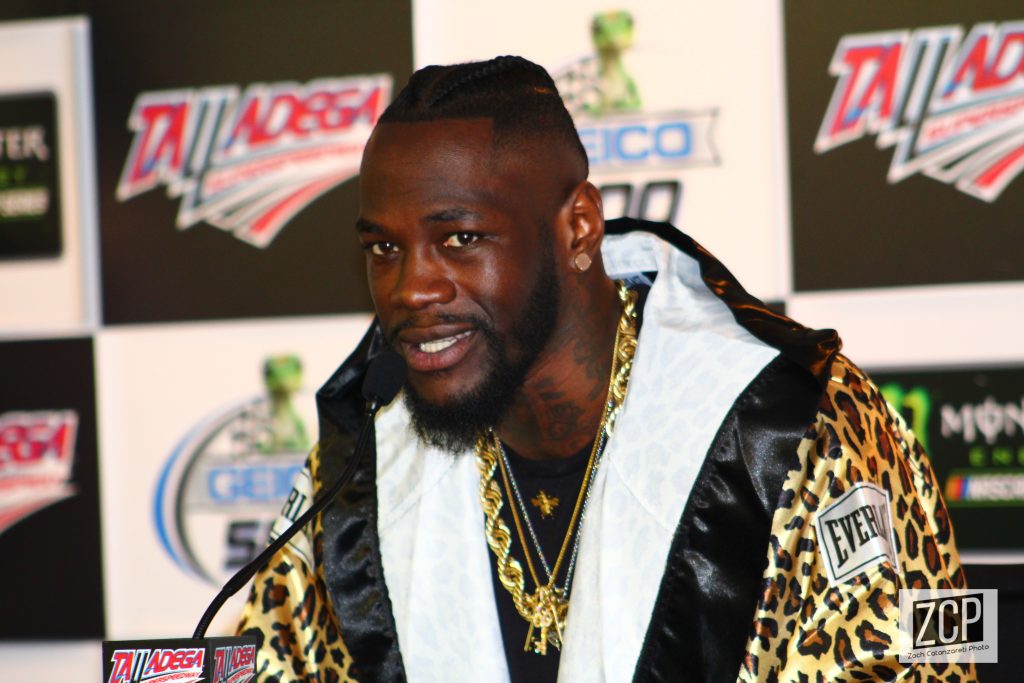 Deontay Wilder has said that he is going to be much more involved in his own career from now on.
The former WBC heavyweight world champion has done his best boxing with the help of his adviser Al Haymon and his manager Shelly Finkel.
Because of this, Wilder has always fought on Showtime and FOX, two American TV networks with which Haymon's company, PBC, has deals.
During this time, he's been a free agent for promotion and TV broadcasts, just like many of Haymon's boxers, who stick with him even though they don't have long-term contracts.
Now, though, Wilder has spoken out for the first time and told the public that he is a free agent, which seems to be a call for promoters to come to him.
The 37-year-old man wants to retire when he is 40, so he wants to make the most of the rest of his career.
He is supposed to fight Andy Ruiz in a WBC final eliminator, but ESPN reporter Mike Coppinger said last week that Wilder and Haymon's PBC were "frustrated" about the money for that fight.
People say that because of this, he is getting offers from other promoters about what to do next.
Wilder said that he is now "in complete charge" of his career and that he is going to the Middle East next week.
He said that he will meet with people in person to talk about how to make the fight with Ruiz happen, which is a fight he "definitely" still wants.
But Wilder also talked about the possibility of boxing with former UFC heavyweight champion Francis Ngannou, who is also a free agent now.
As a "open agent" who is open to offers from promoters, Wilder is sure to get a lot of attention and different offers in the coming weeks.