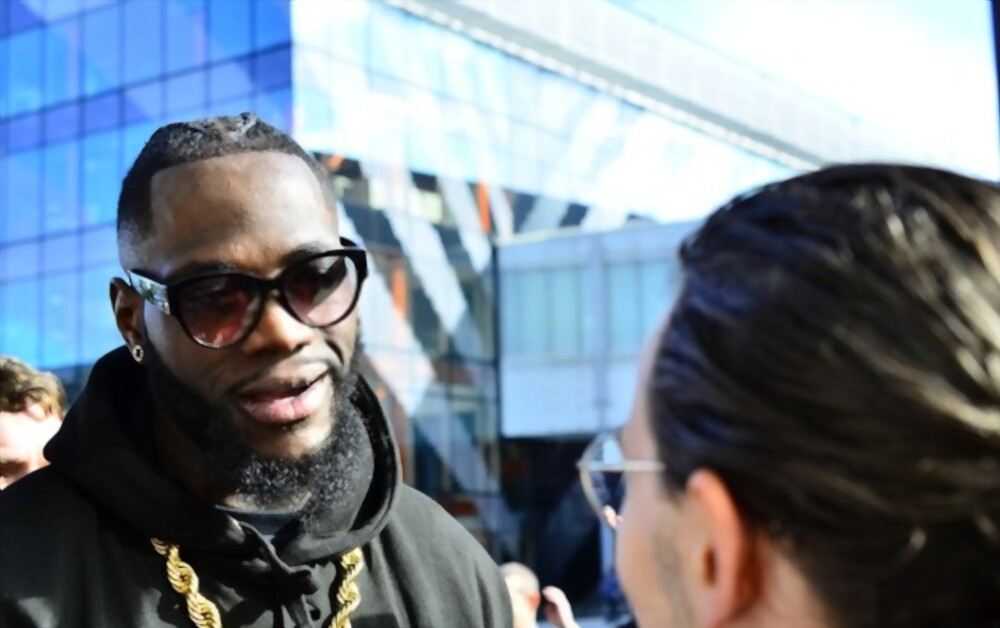 Malik Scott, Deontay Wilder's coach, has revealed that plans are in the works for important heavyweight matches to take place in Saudi Arabia this year.
According to rumours, Anthony Joshua and Deontay Wilder will face off in December. Additionally, the Tyson Fury vs. Oleksandr Usyk undisputed world championship fight is now being considered for the same month in the same country.
The ultimate heavyweight clash between the winners would then take place in 2024. "Everything is coming together, and we'll see who genuinely wants to compete at that level. Deontay is going to knock out those who do, and he's going to win the heavyweight title twice," said Wilder's coach Malik Scott.
"I can confirm that the rumours are correct; talks are ongoing, and significant fights will take place. Not only with us but with a lot of the best competitors in Saudi Arabia's heavyweight class."
Scott's immediate response when asked about Anthony Joshua was, "If you ask me, that's the only fight I want for Deontay. Of course, Usyk has the belts, so if we could only get him. But I'm a huge fan of Deontay vs. Anthony Joshua. I think it's beneficial for so many reasons, not only boxing, in my opinion…
Every time someone asks me, 'What's next for Deontay?' I respond I hope it's going to be AJ. Shelley Finkel wants the fight, Deontay wants the fight, and I want the fight. The entire side over here is eager for competition. The ball is kind of in AJ's court right now, so we'll watch to see what he does to grab the opportunity. We're prepared."