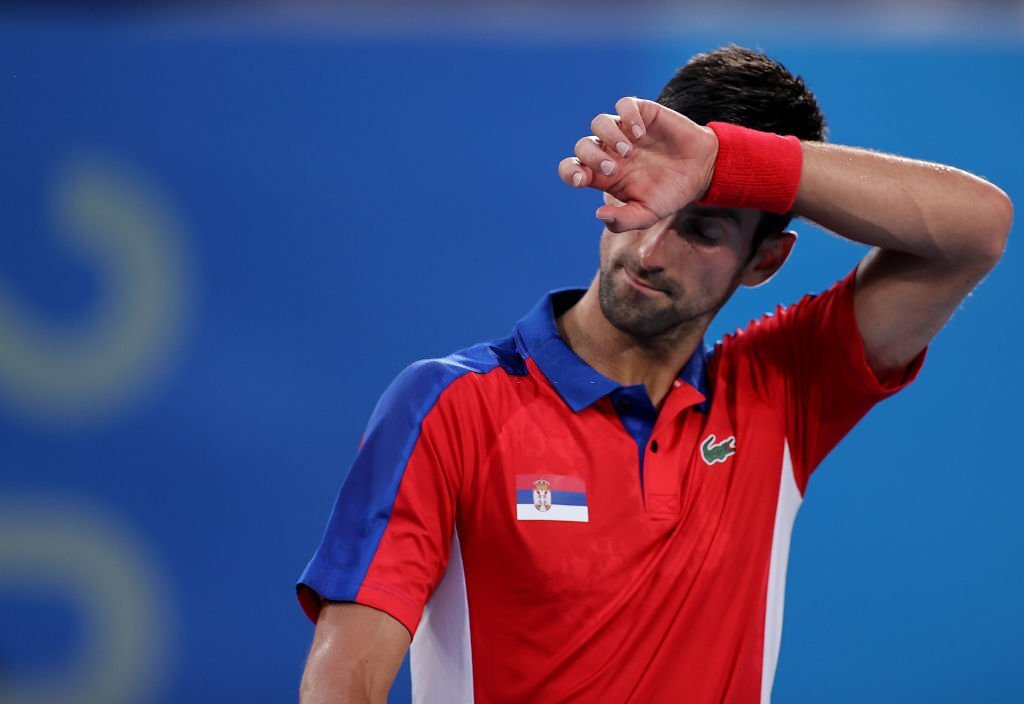 In his on-court interview after defeating Andrey Rublev in the quarterfinals, Novak Djokovic chuckled that he's used to being the favourite to win Wimbledon. 
While he continues to set an unreachable standard for others elsewhere on the tour, Djokovic has hinted more than once over the past two weeks that he is "keeping up with the young guns." "I know that the others want to win, but it ain't happening, still," he said.
His next opponent, Jannik Sinner, awaits as Djokovic looks to win his fifth consecutive Wimbledon title, eighth overall, and 24th Grand Slam singles trophy.
Sinner, who advanced to the quarterfinals of three of the four majors last year, defeated Roman Safiullin throughout four sets to go to his first Grand Slam semifinal at the age of 21.
"He's performing at a very high level. He enjoys playing on grass," Djokovic remarked. "He enjoys playing on fast courts because it allows him to be more aggressive and take over the point."
"He is hitting the ball hard from both his forehand and backhand to establish early control of the game. I am familiar with his game. Since he is so young, it is only natural to expect that he will develop. He is becoming better at serving, in my opinion. He has improved. It makes a difference on grass. He is an extremely well-rounded player."
The triumphs against Jordan Thompson, Stan Wawrinka, and Hubert Hurkacz along Djokovic's path to the semi-finals served as reminders of both the harsh reality and intimidating task of having to put together three solid hours of continuous play to even appear to challenge the 36-year-old Serbian.
He would be on track to complete the Calendar Slam with a victory at the All England Club, which would come after victories at the Australian and French Open.
Djokovic said, "Of course, I do consider myself the favourite, sure, based on my career-long performance here, my four Wimbledon victories, and my semi-final appearances in previous events."