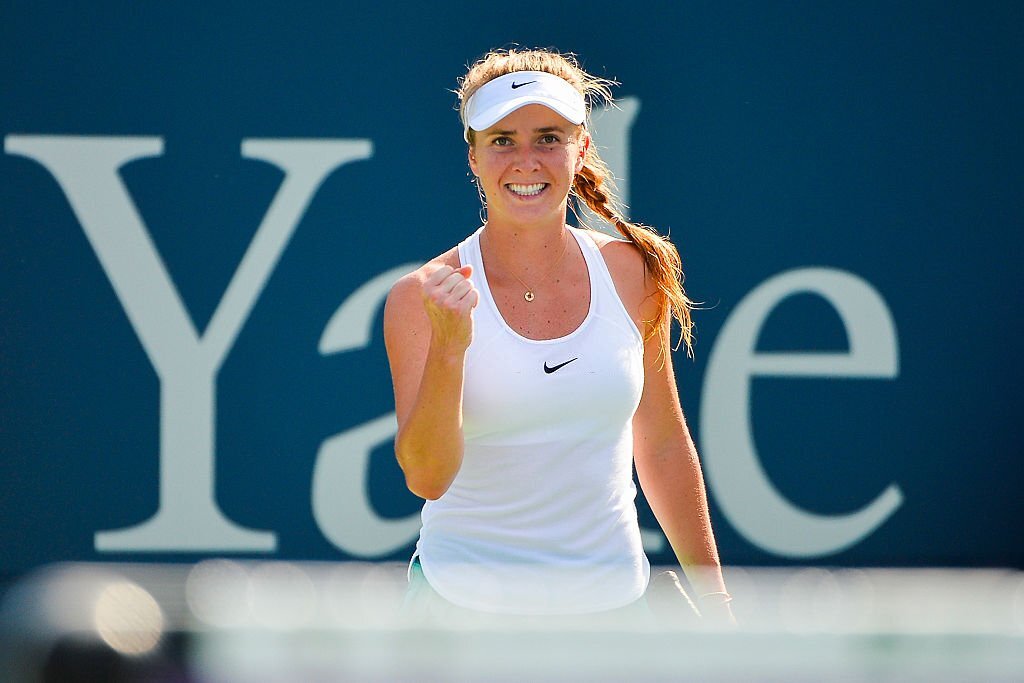 Ukrainian Elina Svitolina has said that it's "insane" that she is in the Wimbledon semifinals nine months after giving birth and still dealing with the psychological effects of the conflict in her country.
This upcoming Thursday, the 28-year-old takes on Czech Marketa Vondrousova.
Svitolina returned to the WTA Tour three months after giving birth in the hopes of "bringing a little pleasure to the people of Ukraine." Svitolina stated, "I am aware that many people back in Ukraine are watching. It means a lot, without a doubt."
Svitolina, who has never won a Grand Slam, defeated Iga Swiatek, the top-ranked player in the world, in the quarterfinals. In her first Grand Slam match after giving birth, she made it to the quarterfinals of the French Open last month.
To go to Wimbledon's last four, she defeated four major champions: Venus Williams, Sofia Kenin, Victoria Azarenka, and Swiatek. However, when questioned if she could win the competition, she said, "You crazy?! I didn't give it much thought until you asked me this, though. One match at a time, please. I am aware that there are not many matches remaining to win the title."
Gael Monfils, the former world number six from France, will not watch Svitolina's third major semi-final on the court; instead, he will stay at home with their daughter Skai, according to Svitolina.
Vondrousova, a Czech player ranked 42 in the world, defeated fourth-seeded Jessica Pegula in the previous round and has beaten Svitolina twice in a row. Vondrousova, who advanced to the French Open final in 2019 but had not before advanced to a Slam quarterfinal, said her spouse will also be absent because he must take care of their cat.