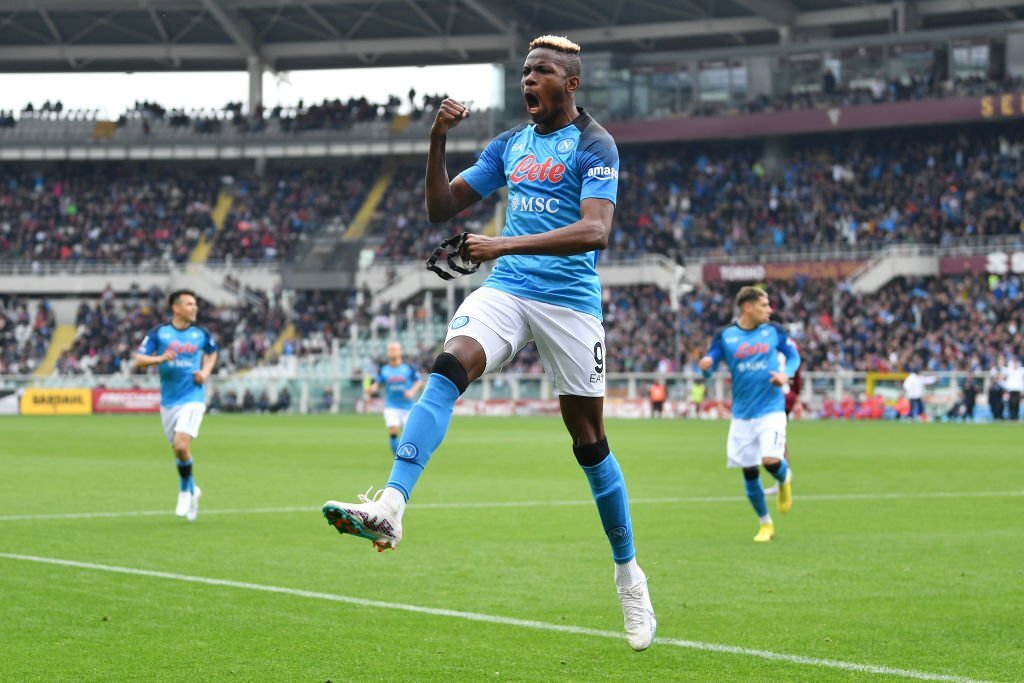 Something is up with Victor Osimhen's Instagram. All his pictures from his time at Napoli have been deleted. But why, you may wonder…
After their first Scudetto victory in 30 years, Luciano Spalletti left the club, and Napoli chose the unimpressive Rudi Garcia as his replacement. New boss Garcia has his issues to deal with on the field, but the present controversy involving star striker Victor Osimhen is the result of a social media mistake on his part.
5Times brings you a summary of Napoli's TikTok shenanigans which resulted in Osimhen deleting all Napoli-related images from his Instagram feed as a result.
Why did Victor Osimhen remove his Napoli-related posts from Instagram?
Two strange TikTok videos that were released by Napoli's official account have now been removed. The first, which has received far less attention, compares Capocannoniere from last season to a coconut, and the second was published following Osimhen's missed penalty during Napoli's 0-0 draw with Bologna over the weekend. In the video, a bizarre, baby-like voice could be heard talking over the striker's inaccurate 12-yard attempt. Considering how important the Nigerian player was to Napoli's Serie A victory last season, it's almost ridiculous and just a very strange thing to do.
Roberto Calenda, Osimhen's agent, responded by writing: "What occurred today on Napoli's official TikTok page is not appropriate. Victor was made fun of in a video that was initially made public before being erased."
A severe fact that adds to the abuse the Nigerian player has had in the recent period between media trials and fake news and causes the player extremely serious harm. Osimhen, who was furious and irate, also chose to delete all Napoli-related posts from his Instagram, and Calenda said that his client has the right to pursue "legal action" against his team.
Will the incident have an impact on Victor Osimhen's career at Napoli?
Although Osimhen has been included in Napoli's matchday squad for their next match against Udinese, the situation is sure to have messed up Osimhen's desire to play for Napoli.
There are already rumours in the Italian media that the striker is getting closer and closer to not renewing his contract with the team. Chelsea is one of the teams keeping an eye on his status in Naples as his current contract is set to end in 2025.
Osimhen flourished under Spalletti, with 31 goals in 39 games (26 in Serie A) last season, but he's presently on a four-game goalless streak after scoring three goals in each of his first two outings this year. Following his Saturday substitution, the striker's relationship with the new manager Garcia is now uncertain. Osimhen appeared to urge Garcia to use two forwards as Napoli looked for a winner as he left the field in the 86th minute.