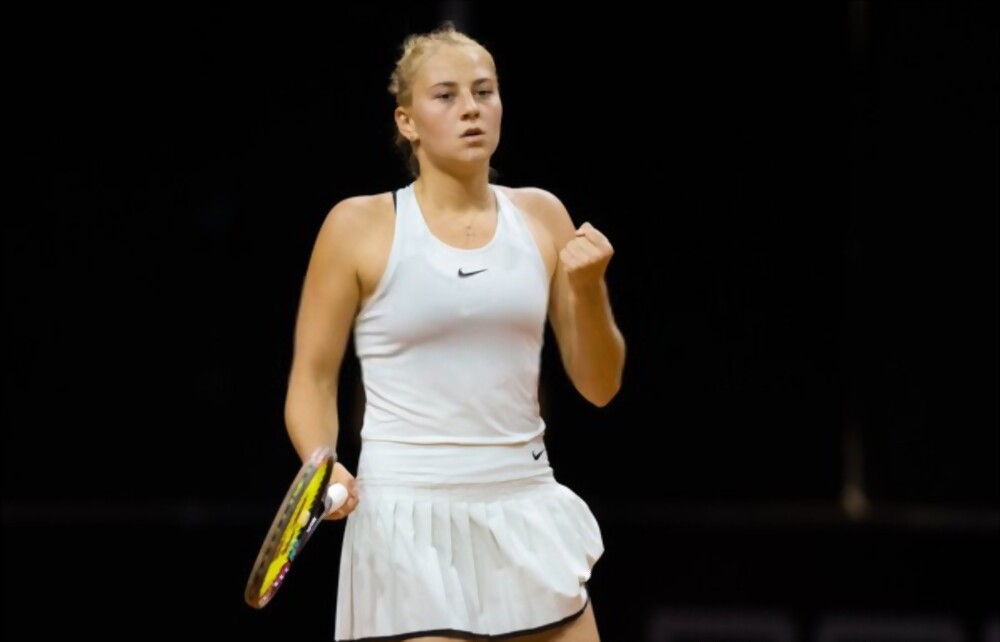 Marta Kostyuk of Ukraine remarked, "People should feel embarrassed," after being booed off the court after losing to Aryna Sabalenka in the French Open's first round.
After Sabalenka's 6-3, 6-2 victory, Kostyuk refused to shake hands with the second-seeded Belarussian. Belarus, a Russian ally, allowed forces to commence the invasion of Ukraine last year.
Kostyuk "didn't deserve to leave the court that way," according to Sabalenka. Kostyuk, who is ranked 39 in the world, added, "People should feel genuinely embarrassed about their behaviour."
The fans watching the Philippe-Chatrier court match booed Kostyuk as she proceeded to shake the umpire's hand and then go to her chair after Australian Open winner Sabalenka secured victory.
"I want to see how people react to it in ten years when the Ukraine-Russia conflict has ended," the 20-year-old continued. "They probably won't feel great about what they did, in my opinion."
When the booing began, Sabalenka was surprised and assumed it was directed at her at first. It wasn't until Kostyuk exited the court that she realised it was actually directed at her. In an interview she gave following the match, Sabalenka noted, "It was a really challenging match, terrible emotionally."
Sabalenka criticised by Kostyuk: "She should speak for herself."
Prior to the game, Sabalenka, who's already stated numerous times that "no one supports the war," claimed she could understand if Kostyuk "hated" her.
After the US Open in 2017 Kostyuk refused to shake hands with Belarus' Victoria Azarenka and expressed her "great sadness" at witnessing Vladimir Putin fans waving Russian flags at the Australian Open in January.
At the post-match press conference, Sabalenka spoke strongly about the war situation, stating that neither Russian athletes nor Belarusian athletes support the conflict. "Without a doubt, we don't support any type of war. If there was any way we could influence the war or end it, we would. Unfortunately, we have no control over it."
Kostyuk criticised Sabalenka for not publically opposing the war, urging her to use her "huge platform" in response to her "rejection of her responsibilities."
Kostyuk remarked, "She never mentions that she personally opposes this war. I believe that she should speak out first. Then, discuss all the other athletes, since I am personally aware of tennis players that support the war. I believe it's a little harsh to say nobody because I think you can only speak for yourself," she added.
If Iga Swiatek is unable to get past the quarterfinals at Roland Garros, Sabalenka, one of the favorites for the tournament, may surpass her and take the top spot in the global rankings.