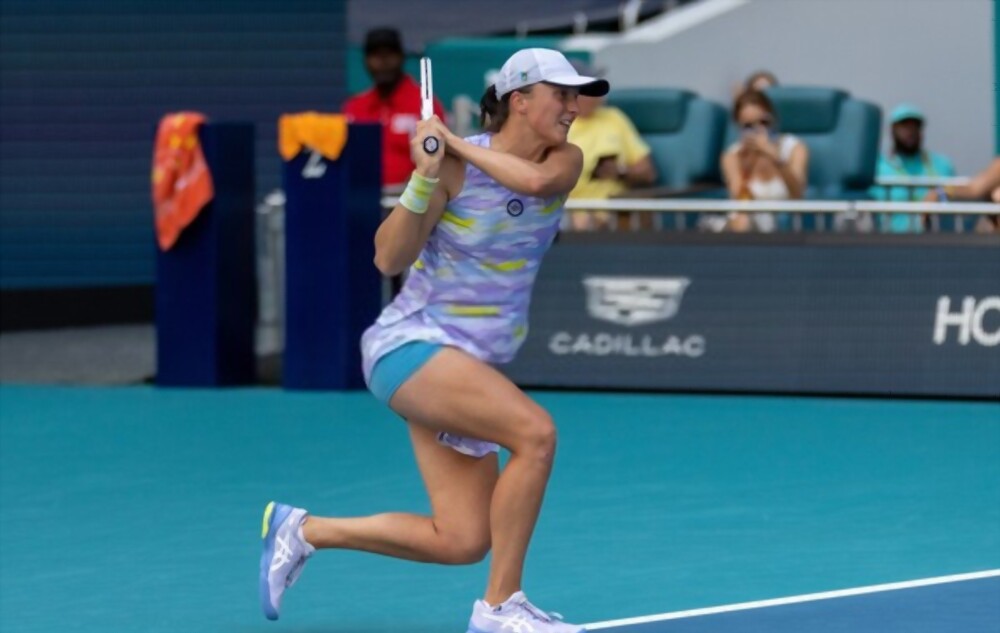 Polish world No.1 Iga Swiatek says she is awaiting "further info" on a thigh injury that required her to withdraw from her Italian Open quarterfinal match against Elena Rybakina.
Swiatek, 21, required medical attention before quitting on Wednesday at 2-6 7-6 (7-3) 2-2. The current French Open winner wants to remain healthy for this year's competition, which gets underway on May 28.
Swiatek stated, "The diagnosis is in progress. I'll have more details in the coming days."
During the second set tie-break against Kazakhstan's Rybakina, the three-time major champion left the court for a medical break while in tears and returned with strapping on her right leg.
In Rome, Swiatek had a 14-match winning run and had won the previous two Italian Opens. Sixth-ranked Rybakina, the Wimbledon winner, has already defeated Swiatek three times this year.
She will play Latvia's Jelena Ostapenko, the 20th seed and winner of the first set in just 19 minutes against former world number two Paula Badosa of Spain, in the semi-finals. Ostapenko defeated Badosa 6-2, 4-6, 6-3.