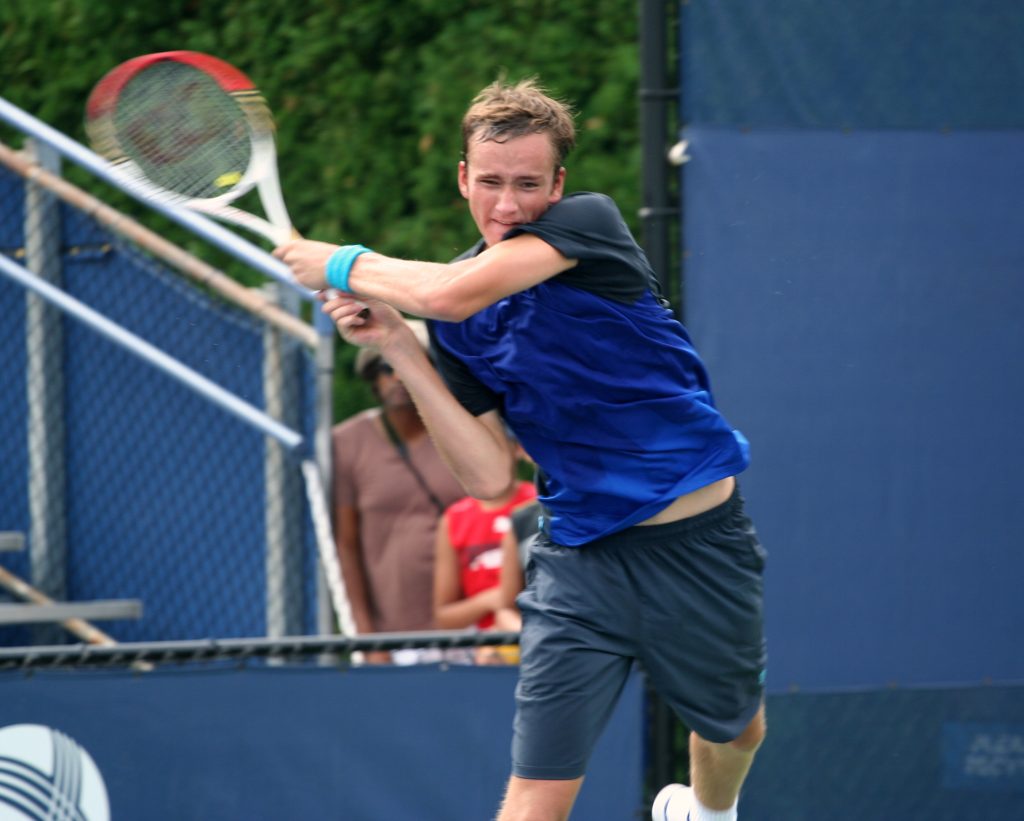 In a series of 16 rounds at the Indian Wells Masters, Russian star Daniil Medvedev defeated German Alexander Zverev 6-7(5), 7-6(5), 7-5 to earn his 17th straight victory on the Tour. The former No. 1 in the world, Medvedev, unfortunately, suffered an ankle injury during a fall early in the second set, 17 minutes.
With his court debut being at the beginning of this year, Zverev had missed out on six months of play, due to undergoing ankle surgery, but displayed an excellent level of play against the former number 1 tennis player in the world. He was successful in the first set tiebreak but blew 10 break opportunities in the second set.
On two occasions, Medvedev came back from 0-40 down on his serve to win the set. In the critical third set, the Russian lost a match point at 5-4 and his serve, but then broke again and finished off the match on his second try.
Medvedev now advances to his first quarterfinal under the Californian sun and currently leads Zverev 7-6.
Carlos Alcaraz of Spain, who advanced after defeating Brit Jack Draper 6-2, 2-0 and forcing the British player to quit due to an abdominal injury, would reclaim the top spot in the global rankings if he wins the tournament. The 19-year-old Alcaraz is due to face Canadian Felix Auger-Aliassim tomorrow, who in turn defeated American Tommy Paul 3-6, 6-3, 7-6(6) by saving six match chances, for a spot in the semifinals.
At 6-5 on serve, Paul had three opportunities in a row to win the game.