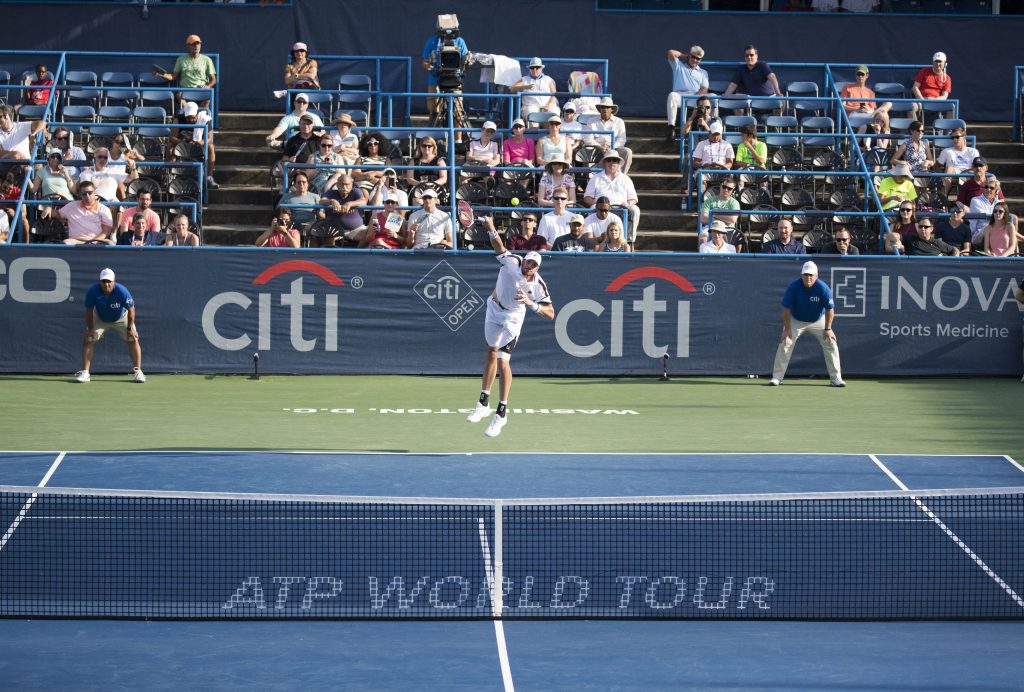 John Isner became the first man in the Open Era to reach the 500th Career Tie-Break milestone.
Isner, who won the first break of the match in the last game, defeated Emilio Gomez 7-6(8), 7-5 in the quarterfinals of Dallas.
Isner's record of 500-319 in tie-breaks surpasses all other male players in history.
In terms of winning percentage in tie-breaks, Isner ranks No. 11 in the Open Era, behind the Top 2, Roger Federer (.654) and Novak Djokovic (.651).
Isner's next challenge will be fellow American J.J. Wolf in the semifinals. Wolf's victory over Frances Tiafoe in the quarterfinals was the biggest win of his career, making this a highly anticipated match.
Most Tie-Breaks won in Open Era (men)
500: John Isner [500-319]
466: Roger Federer [466-247]
398: Ivo Karlovic [398-403]
328: Pete Sampras [328-194]
325: Feliciano Lopez [325-278]