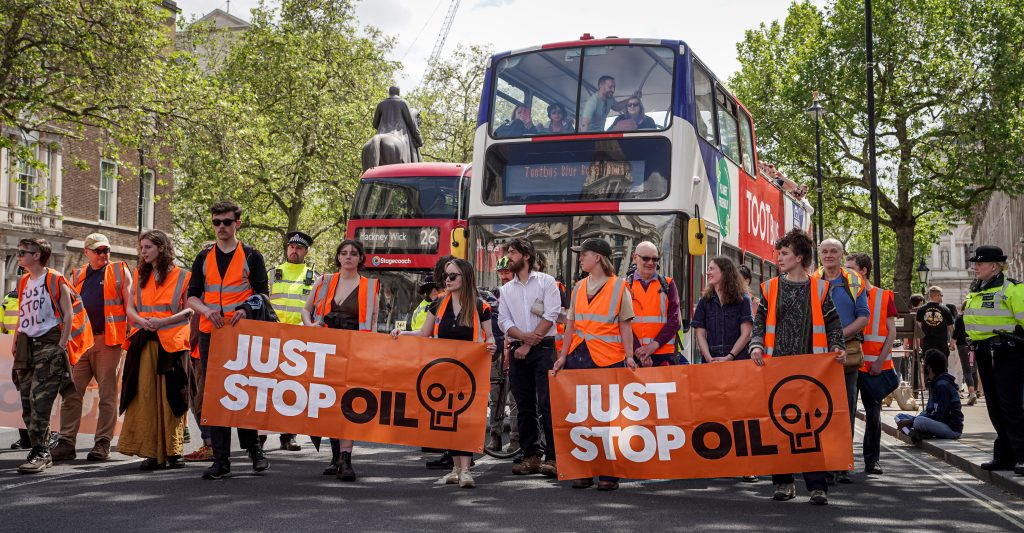 Just Stop Oil protestors have thrown orange powder and let off a smoke flare at The Open.
Before greenkeepers used leaf blowers to clear the powder, American golfer Billy Horschel assisted in removing a woman from the area. A protester was soon detained on the 17th hole and is one of four individuals who have been arrested, according to the R&A, which oversees The Open.
"We applaud marshals, players, and spectators for their alertness, so no play was not interrupted."
According to a statement from Just Stop Oil, the incident on the 17th hole of the Royal Liverpool Golf Course in Hoylake occurred at about 12:20 BST.
The message read, "Three Just Stop Oil supporters rushed on to hole 17. They lit a smoke flare and sprayed the green with orange powder paint."
According to reports, there is now one police officer assigned to each green on the course.
The Open's organisers were ready for a potential protest; they added more security measures and gave players advice not to interact with anybody attempting to obstruct play.
This year, Just Stop Oil protestors have interfered with several sports events in England, including a cricket test for the Ashes at Lord's and tennis at Wimbledon.