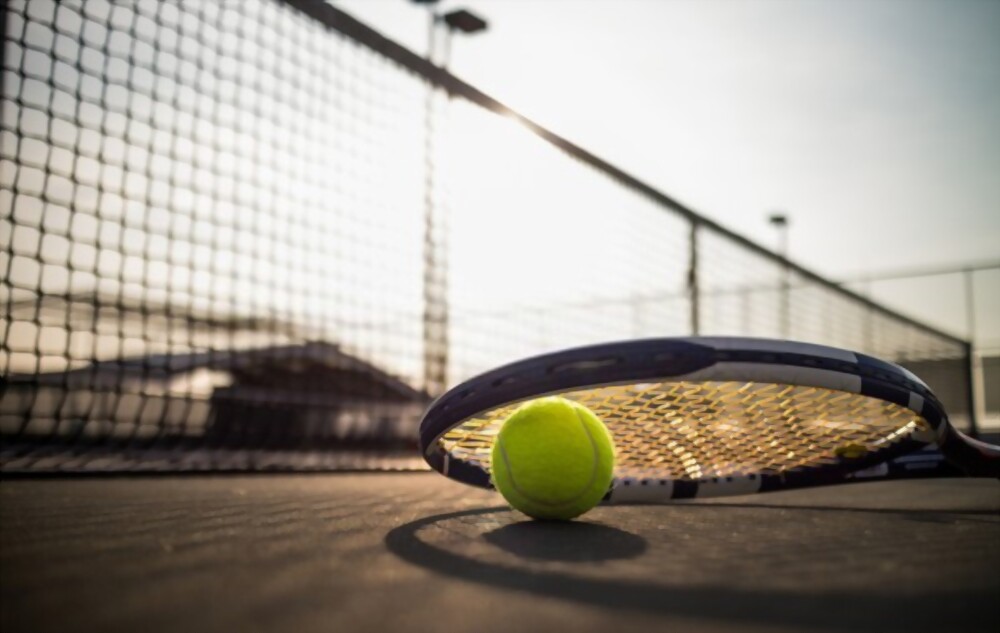 Defending champion and No. 1 in the world Carlos Alcaraz records ninth victory
Defending champion and No. 1 in the world Carlos Alcaraz defeated Tommy Paul 6-4, 6-4 in the Miami Open's round of 16 to record his ninth straight victory.
In a commanding performance that saw him strike 22 winners to secure a quarterfinal matchup with Taylor Fritz, Alcaraz, fresh off his recent triumph in Indian Wells, seldom allowed the American a look-in.
The 19-year-old said: "I played a very nice match and I expect to play at the same level in the quarter-final. I need to win the championship to keep the top slot in the rankings.
I moved well, I defended effectively, and I countered, and I believe that if I continue to play at that level, I will have a lot of opportunities to advance."
On the eighth try, Karen Khachanov defeated Stefanos Tsitsipas in his maiden tour match, winning 7-6 (4) 6-4 to advance with Alcaraz to the round of eight. Jannik Sinner defeated Andrey Rublev 6-2 6-4.
Elena Rybakina wins her 12th straight match with 10 aces in Miami.
The defending Wimbledon champion Elena Rybakina defeated 25th-seeded Martina Trevisan 6-3, 6-0 on Tuesday in the Miami Open quarterfinals, extending her winning streak to 12 games with 10 aces, which was her fourth straight match with at least that many.
At the Florida event on hard courts, Rybakina has 46 aces through four matches and has 201 this year, which is the most in the WTA.
The 23-year-old Kazakhstani improved to 20-4 in 2023, which included a run to the Australian Open final in January and a victory in Indian Wells, California, last week.
She aims to become the fifth player in history to take home the women's titles at both Indian Wells and Miami in the same calendar year.
Top-ranked Iga Swiatek did it a year prior; this time, she withdrew from Miami due to a rib injury.
The 10th-seeded Rybakina acknowledged that achieving what is referred to as the Sunshine Double would be incredible, but said that it was still a long way off.
13 of Rybakina's 18 career semi-final appearances have taken place on hard courts. She will compete against No. 3 Jessica Pegula in the championship round as the American held off No. 27 Anastasia Potapova 4-6, 6-3, 7-6 (2) despite facing two match chances.
LTA will bring the Davis Cup to Manchester this year
The group stages of the Davis Cup Finals will now be held at Manchester's AO Arena, according to the LTA. Fans will get the opportunity to see some of the top tennis players in the world compete at the tournament, which is known as the men's "World Cup of Tennis," from September 12 to 17 Manchester is the sixth different city to host the Davis Cup in Britain over the past ten years, including Coventry, Glasgow, London, and Birmingham.
It happens one year after the UK was selected as one of four countries to host the Finals' Group Stages. During the six-day competition, each country will play three times. The top two countries from each of the four groups will proceed to a "Final 8" knockout tournament that will be placed in Malaga between November 21 and 26.
The UK will host a group stage as part of a multi-year agreement between the LTA and the International Tennis Federation on the condition that the country qualifies or is given a wild card for the finals in each of those years.
Wheelchair-bound Andreescu comes out of court
Bianca Andreescu, a former US Open winner, departed the Miami Open court in a wheelchair on Monday after suffering an injury during her match against Ekaterina Alexandrova in the round of 16.
After a two-hour rain delay in the opening set, Canadian Andreescu fell in the second set's third game and grabbed her left ankle.
Alexandrova beat Varvara Gracheva 7-5 7-6 to advance 7-6 0-2 and will now take on Petra Kvitova. "I'm incredibly sad that that happened to (Andreescu)," Alexandrova remarked. "It hurts to see her on the court because she is in so much agony. You are powerless to assist; you can only sit back and do nothing. I believe she will soon be OK and am wishing her a quick recovery."
Aryna Sabalenka, the victor of the Australian Open, defeated Barbora Krejcikova 6-3, 6-2 in slightly over an hour.
Rybakina continues to be on the path for the "Sunshine Double"
By winning the tournaments at Indian Wells and Miami back-to-back, Elena Rybakina continued on course to become just the sixth woman to complete the "Sunshine Double." Rybakina defeated Elise Mertens 6-4, 6-3.
The Italian Martina Trevisan will be the Kazakhstani player's opponent in the Miami quarterfinals. No. 1 in America Jessica Pegula defeated Magda Linette 6-1, 7-5 as she continued to take advantage of home advantage.
Pegula, who commutes daily to Hard Rock Stadium from a residence approximately 30 minutes to the north, was 5-2 down in the second set before coming back to win five straight games. She will now play Anastasia Potapova in the round of eight.
World No. 3 Tsitsipas advances to the round of 16 in Miami
Stefanos Tsitsipas' Miami Open campaign officially began as he defeated Chilean qualifier Cristian Garin 6-3, 4-6, 6-4 to go to the round of 16
Tsitsipas, who unexpectedly lost in the first round at Indian Wells last week, received a bye in the first round in Miami until Richard Gasquet withdrew due to injury.
"I had been itching to go outside and play for a very long time. This last week almost felt like a vacation," according to Tsitsipas, who will play Karen Khachanov in a rematch of their Australian Open semifinal, which he won in four sets earlier this year.