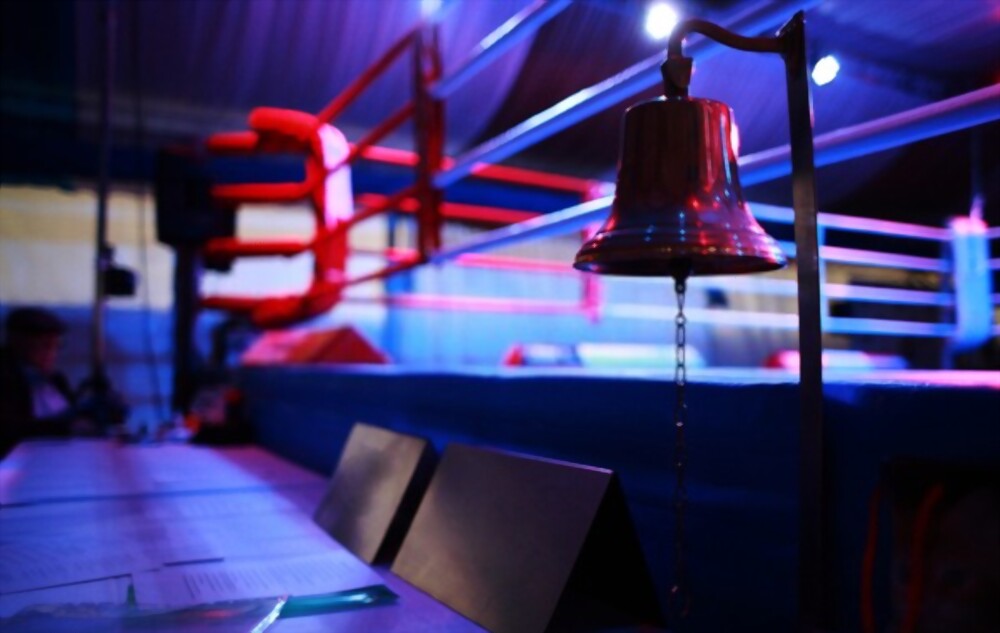 David Light, a tough opponent, had to withstand some painful power blows from Lawrence Okolie as he managed to outlast him in the ring.
Okolie, the WBO cruiserweight world champion from Hackney, prevailed decisively in 12 rounds.
He eventually beat Light by a unanimous decision, injuring him in the last rounds of the fight, but never dropping him. After more than a year away from the ring, Okolie was making his comeback with SugarHill Steward as his new trainer.
He was keen to send a message to local competitors, other divisional champions, and even himself about his ability to go to the heavyweight category.
Although Okolie saw Light as a tough opponent who had not only earned the right to be seen as such, he had also long been after Okolie and his belt. The Londoner had to prepare for his opportunity to defeat his opponent and claim the title of world champion.
Okolie entered the centre of the arena throughout the introductions and even during the anthems, seeming prepared to seize control of the ring as soon as possible.
Okolio, who stands at the height of 1.96m and is considerably taller than his opponent, who stands at 1.87m, the Londoner started with a body jab before launching a right hook into the New Zealander's side and striking him in the middle to disorientate him.
Light was forced to attempt to scurry ahead and approach Okolie from the inside. Early on, they clinched and wrestled. However, Okolie was always aiming to strike. Light retreated barely in time from Okolie's lightning-fast right-hand strike.
Still, in the second round, Okolie aimed his right at him once again. He struck it in the head, then the body and again in the head. While the challenger attempted to scurry away, Okolie managed to catch him out unprepared.
Light, however, managed to stabilise himself. Okolie would jab at him, tap him, and then suddenly and explosively release the right hook.
However, Light was able to respond fairly quickly, smashing his left into Okolie with a shot that, even for a brief second, Okolie appeared to feel. The New Zealander only experienced brief success, unfortunately. Light continued to advance, slamming his right hook into Okolie's side while trying to dislodge the champion at every given moment he saw fit.
Okolie has proven himself to be a challenging opponent. When he entered the room before the fight, his lengthy arms encircled Light, and he used his size to bear down on his shorter opponent.
The jab pawed at Light, but suddenly Okolie's right would flash over, aiming for the head, then thudding forcefully into the torso after the next punch. Light single-handedly punched at him, but Okolie made it difficult for him to maintain any combinations.
If the New Zealander had gained any encouragement from that performance, Okolie put an end to it in the following round. He found the mark and established his range as he swung a strong hook into the body before cracking his right hook into Light's head. He once more blasted the right completely in, displaying his potential for danger.
Even in the eleventh round, just after Okolie had a point taken away from him by referee Bob Williams for holding, Light was suddenly severely upset.
The persevering New Zealander managed to maintain his balance somehow, and Okolie was unable to make any further progress.
In the end, the Londoner triumphed 116–112, 119–108, and 117–110.
David Light had a fantastic strategy for shifting to his right and was tough, according to Okolie. "But ultimately, there's no need to offer justifications; instead, improve. He was tough and had excellent hand defence, but I simply couldn't make the last shot to knock him down and get him out. I'll enter the ring and battle anyone," Okolie declared.
"Come and find out whether they're watching this and believe that "Lawrence is a liar". I can do this against anyone. I'll stake my reputation."