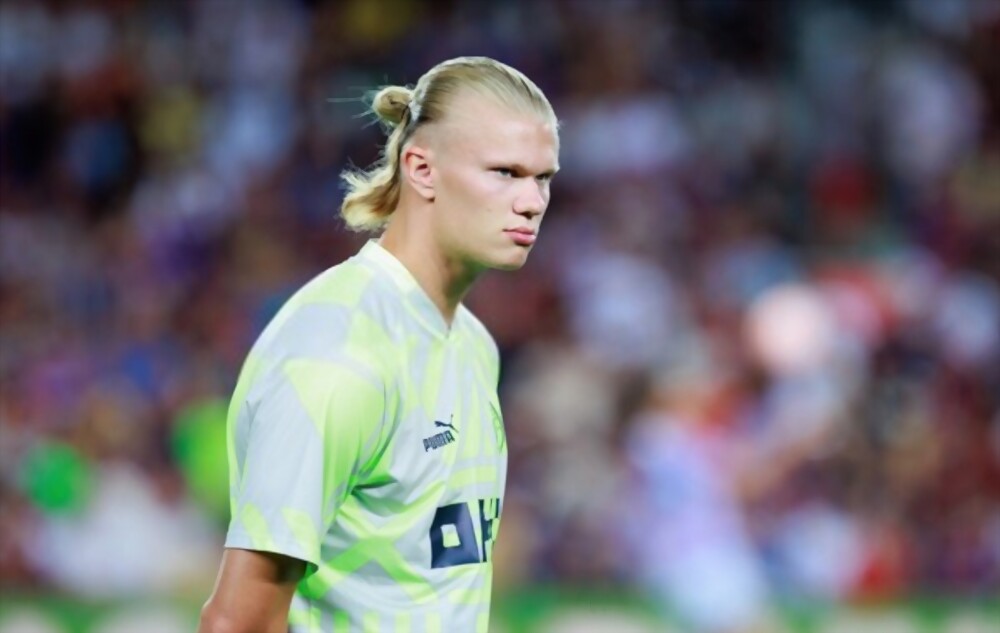 Manchester City is still interested in convincing Erling Haaland to sign a new deal with the team this summer, according to 90 Min.
Due to a release clause in his contract with Borussia Dortmund, the 22-year-old moved to the Etihad Stadium last summer in a deal for just over £50 million.
Haaland has literally proved that Man City bagged a bargain for the price they paid for him, following a string of outstanding performances throughout his first season, scoring an astounding 52 goals across all competitions or one goal per game.
Along with winning the Golden Boot, Player of the Season, and Young Player of the Season awards, 36 of Haaland's goals were scored during City's successful Premier League championship defence, setting a record for the most goals scored in a single season.
Haaland has also pushed City to the verge of a historic triple, with last Saturday's UEFA Champions League final vs. Inter being the final piece needed to complete the puzzle following the FA Cup victory over Manchester United the previous weekend.
Haaland's contract has several terms that aren't in effect yet, including one that might relate to Pep Guardiola's future as manager, but City is still interested in negotiating a new agreement to keep those clauses from taking effect in the future.