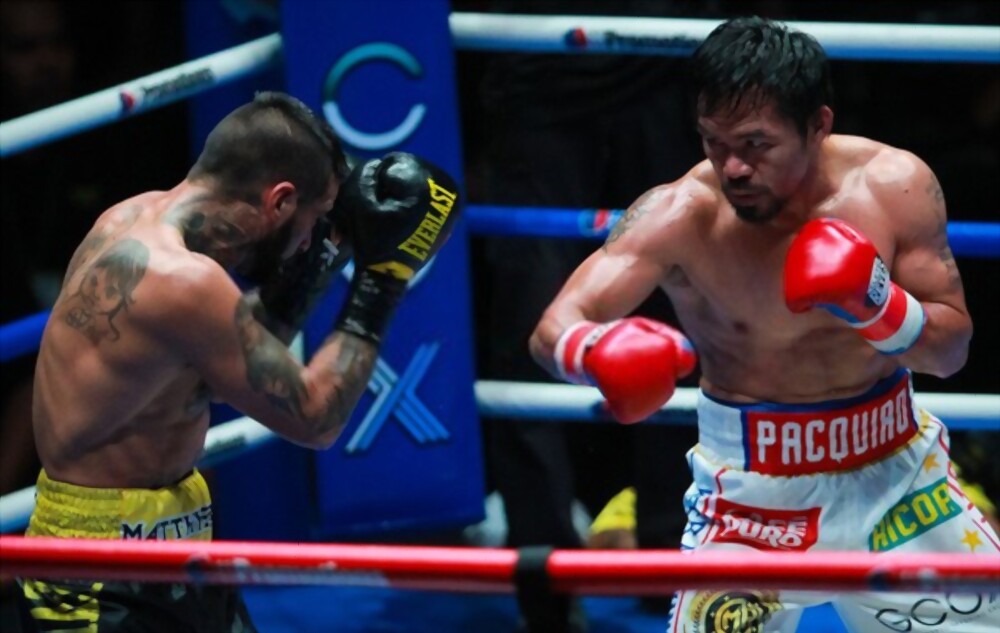 The British boxer Conor Benn, who has defended the BA Continental Welterweight title since 2018, is currently negotiating a fight set for 3rd June in Abu Dhabi with 44-year-old former Senator to the Philippines and professional boxer Manny Pacquiao.
In his first fight after a two-year absence from boxing, the legendary Pacquiao, who prides himself on his 39 KO record will potentially be facing British welterweight Benn who has 14 KOs to his name. After a failed bid for the presidency of the Philippines, Pacquiao, 44, is ready to continue his boxing career. He hasn't competed for two years since his close defeat to Yordenis Ugas in August 2021
Pacquiao so far has stated that he is open to the idea of fighting Benn and now it's up to Eddie Hearn, Benn's manager, who will decide if they're prepared to face off in the ring.
Manny Pacquiao briefly left his boxing career to run for president of the Philippines, and managed to finish a respectable third place, but failed to win the votes of his nation. He has now said that he's going to resume his boxing career, putting his political career in the past, as he has no plans to return to run for president again.
According to reports, Conor Benn is still contemplating competing against Chris Eubank Jr. and Kell Brook.
Eddie Hearn, Benn's manager and promoter, admits Pacquiao is a strong contender and that they have had many offers for potential opponents for Benn to face off against, but says his team is still in the process of making a final decision. Hearn should formally announce the team's decision by the end of the next week about who Benn will go off against.