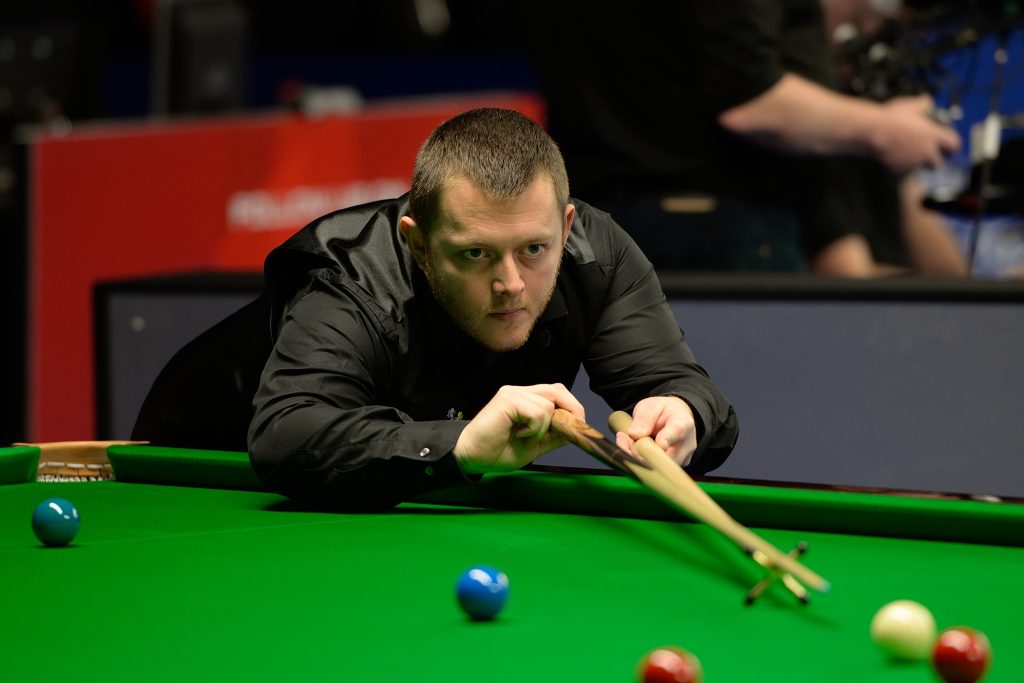 Mark Allen, the highly favoured number one seed, was dealt a surprising blow in the opening round of the Players Championship held in Wolverhampton.
Despite being one of the most consistent players this season, Allen struggled with his positional play throughout the match against Joe O'Connor.
O'Connor, who was the last qualifier for the event, took a commanding lead of 3-0 in the match with impressive breaks of 63 and 64.
Although Allen fought back with runs of 85 and 91 to close the gap to 4-2, O'Connor responded with a stunning 132 clearance to secure the victory.
Despite winning a scrappy eighth frame to keep his hopes alive, Allen couldn't overcome O'Connor's composure in the end.
The final scoreline of 6-3 was unexpected, especially considering that Allen had appeared to be on course for a narrow defeat.
It is worth mentioning that some of the top snooker players, such as Ronnie O'Sullivan, Mark Williams, Neil Robertson, and John Higgins, didn't participate in the tournament, which was reserved for the 16 most successful players of the season.
O'Connor earned his place in the Wolverhampton tournament by reaching the quarter-finals in last week's Welsh Open.
In December, he played in his first ranking event final at the Scottish Open, where he lost to his fellow countryman Gary Wilson.
On the other hand, Allen had a string of victories this season, including defending his Northern Ireland Open title in October and winning the UK Championship in York. He also clinched the World Grand Prix title just last month.
In the other match held in Wolverhampton on Monday, Ryan Day, the reigning British Open champion, defeated Chris Wakelin, this season's Shoot Out winner, by a score of 6-2.
Day trailed at 2-2 during the mid-session interval, but he rallied with impressive breaks of 88 and 102 to win four consecutive frames and seal the win.