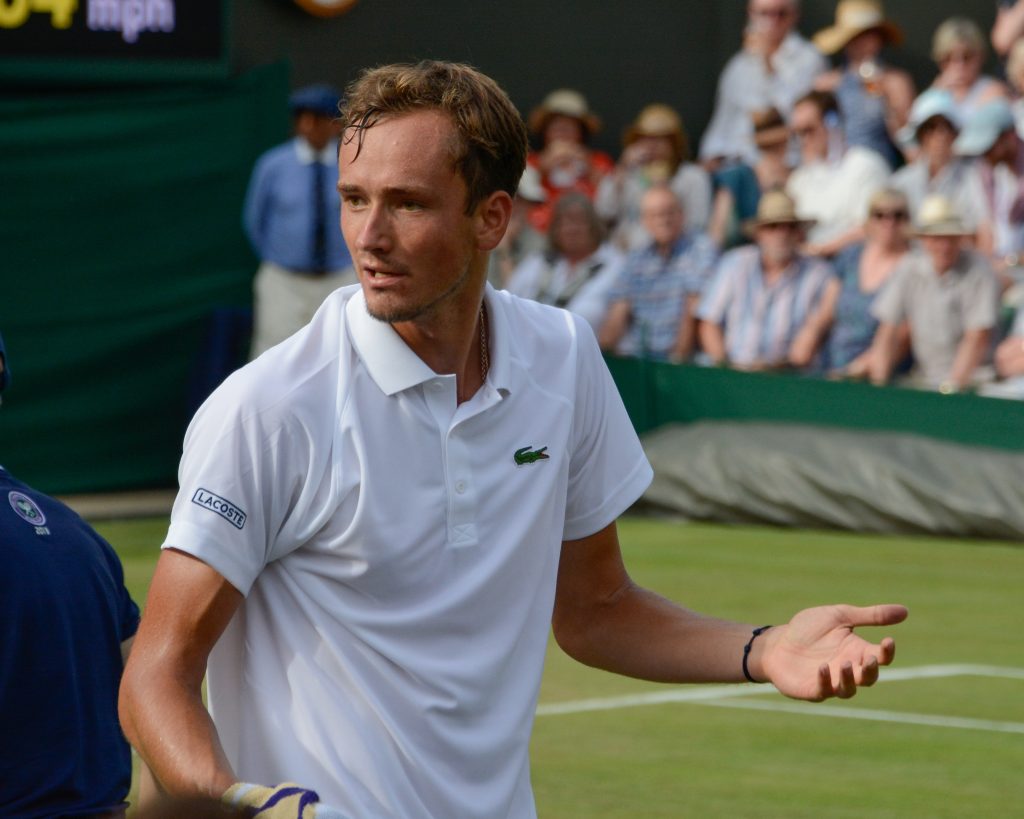 On Saturday, Daniil Medvedev proved once again why he is a force to be reckoned with, as he clinched his 17th tour-level title by defeating Andy Murray 6-4, 6-4 in the Qatar Open.
Despite Murray's impressive performance in Doha, winning all four of his previous matches in three sets, Medvedev made a fast start in both sets, taking a 4-1 lead in the first and a 3-1 lead in the second.
Although Murray managed to reclaim a break in each set, the 27-year-old Russian player denied him another comeback and emerged victorious after one hour and 47 minutes of play.
This win marks Medvedev's tournament debut in Doha, and his red-hot February form shows no signs of cooling down anytime soon.
"[It was] a tough match," said Medvedev after his win. "It was a little bit windy today, so both of us were struggling to find our rhythm… Today was a big fight for both of us. Sometimes we were playing bad, then suddenly both of us were playing amazing, and I'm happy to win."
With a stunning performance in Doha, Daniil Medvedev has not only secured his second consecutive singles title of the 2023 ATP Tour season but also wrote his name in the record books as the first player to achieve this feat.
As a result of his outstanding performance, the 27-year-old is set to climb to the seventh spot in the Pepperstone ATP Rankings, surpassing the legendary Rafael Nadal.
This remarkable achievement is a testament to Medvedev's incredible skill and consistency on the court.
"I managed to find momentum in Rotterdam," said Medvedev, when asked about his recent form. "The first two matches I played there were tough. I didn't feel good before that tournament, and then starting in the quarter-finals against Felix [Auger-Aliassime], I started to find my rhythm.
"I started to play really good. Serve better, move better. Today it was tough for Andy to put the balls through me many times, and now the question is [if it] can continue. I'm going to try as long as I can."
Prior to Saturday's final, Medvedev had never lost a set to Murray in their previous ATP Head2Head encounters. In their latest showdown at the Qatar ExxonMobil Open, the Russian continued his dominance over the British player by securing an early double-break lead at 4-1. Medvedev maintained his composure and consistency while Murray struggled to regain his form.