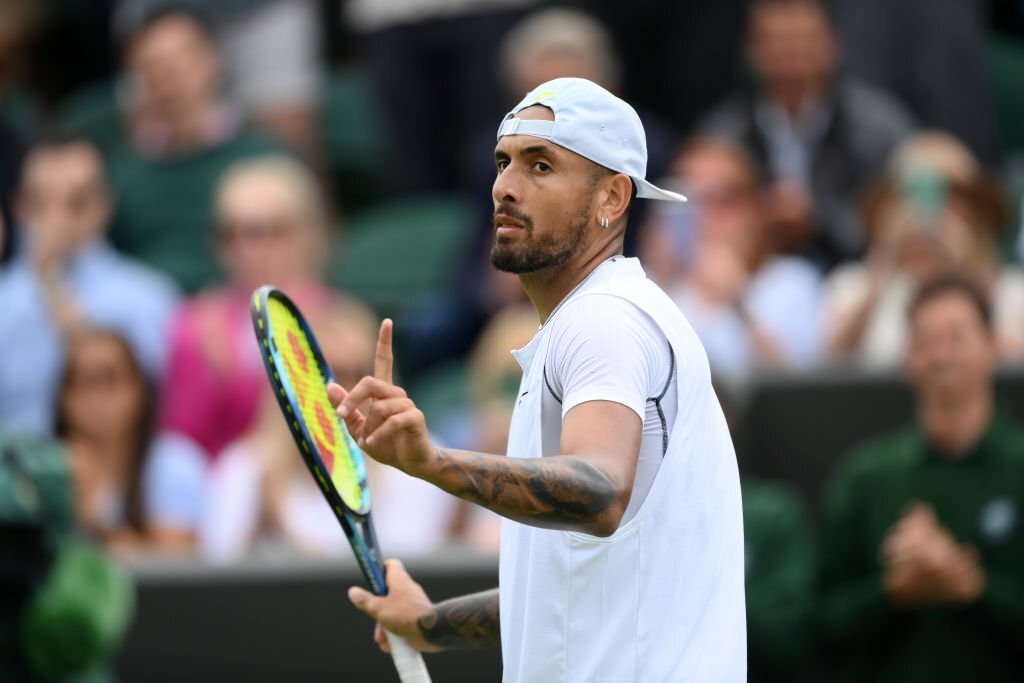 Due to a wrist injury, Nick Kyrgios has withdrawn from this year's Wimbledon tournament.
Due to a knee ailment that required surgery, the Australian, 28, lost to Novak Djokovic in the men's singles final last year and has only participated in one tournament this year. On Sunday night, Kyrgios revealed that during his return, he had been battling a wrist injury.
He wrote on Instagram, "I'm sorry to report that I have to withdraw from Wimbledon this year. I made every effort to prepare for my operation and be able to return to the Wimbledon courts. In Mallorca, I experienced some wrist pain, and just in case, I had it scanned, and the results revealed a damaged ligament in my wrist. I'll be back, and I really appreciate your support, all of my fans."
As the 30th seed in SW19, Kyrgios was expected to play Belgian David Goffin in the first round.
Wimbledon posted a message on social media wishing Kyrgios a "swift recovery" in response to his withdrawal.
In January of this year, Kyrgios withdrew from the Australian Open at the beginning of an injury-plagued season, a choice he described as "devastating" on the day before the event. He underwent surgery soon after to remove a cyst that had developed in his meniscus and wasn't able to play again until June.
At Wimbledon last year, Kyrgios, made it to his first major final. He won the first set before falling to Novak Djokovic in four sets.