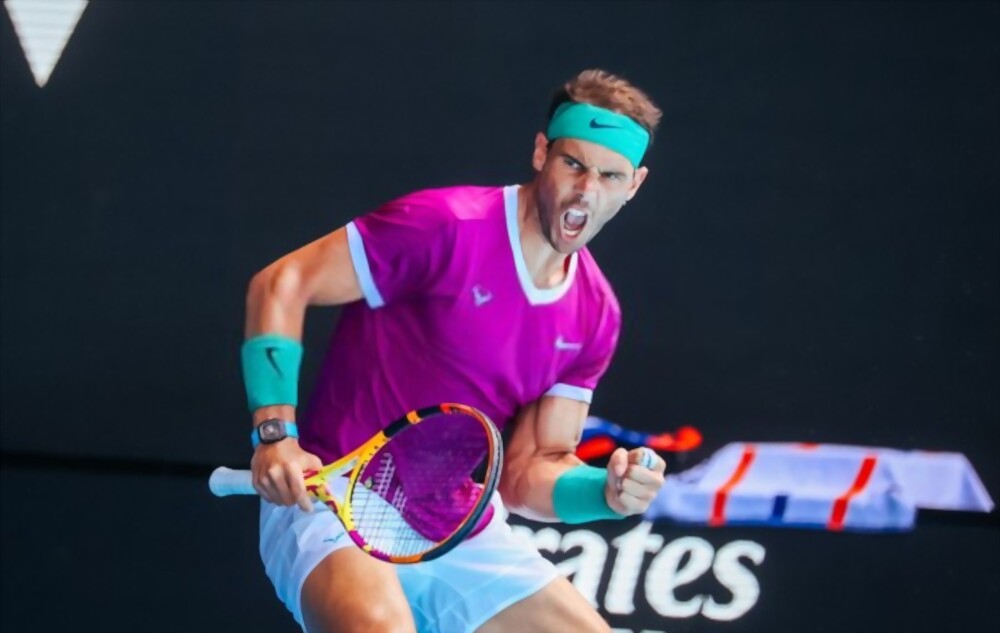 Rafael Nadal has called his injury situation "tough" since he is unsure of when he will make a comeback and be fully recovered from his injury.
He has been suffering from a hip injury that had previously been expected to keep him out for six to eight weeks, but he hasn't played professionally since January 18 of this year.
Nadal has stated he will not play in the Madrid Open, which begins on April 25, and his participation in the French Open in May is still in doubt. The 36-year-old Spaniard said that the injuries had not yet fully healed.
In a video shared to his social media accounts, he revealed, "I was training, but a few days ago we decided to change the course a bit and do a different type of therapy to see if things improve. I'm sorry, but I'm unable to provide timeframes on my comeback; if I did, I would tell you. This is the current situation".
After losing in the second round of the Australian Open in January, Rafael Nadal, who won the French Open for the 14th time last year, underwent surgery to repair a rupture in his left psoas muscle.
The 22-time Grand Slam champion continued, "I have no choice but to train and be with the proper mentality throughout this period, and try to allow myself to play in one of the events that remain of the clay season".
On May 28, the French Open will commence.