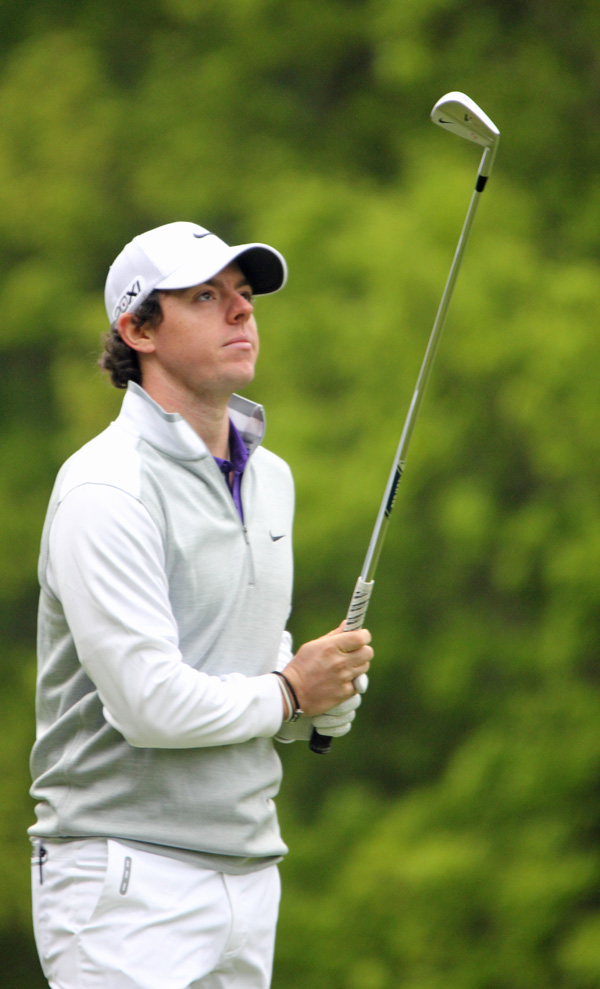 To defeat local favourite Robert MacIntyre and claim the Scottish Open Championship, Rory McIlroy created "one of the finest shots I've hit in my career."
After setting up a crucial birdie on the 18th with a magnificent two-iron stinger from 200 yards out, the Northern Irishman secured his maiden victory in Scotland by one shot.
With a six-under 64, MacIntyre had handled the wind-battered Renaissance Club, setting the goal at 14 under. However, McIlroy defeated the Scot by shooting 68 and finishing with back-to-back birdies.
Despite entering the final day with a one-shot lead, McIlroy battled to a two-over front nine that featured four bogeys. Before he encouraged himself for a victory that gave him a "big confidence boost" before The Open at Hoylake the following week, where he would attempt to win his first major championship since 2014, the lead changed hands multiple times.
Although McIlroy gained strokes on holes 11 and 14, he realised that the best-case scenario he was looking for at the par-three 17th, where he needed a birdie to tie the match, was a play-off.
After winning his second Rolex Series championship of the year, McIlroy took home the £1.2 million prize and moved up to number two in the world. "That was such a challenging day, especially the back nine," he remarked. "I'm pretty happy how I just kept going because I managed to finish the tournament's back nine in four under par."
Additionally, McIlroy offered MacIntyre words of comfort and praised his "unbelievable round."
26-year-old McIntyre finished his home tournament with a smile on his face, although it eventually fell short of becoming the biggest triumph of his career.
Five strokes off of the lead going into the final round, MacIntyre made the turn in two under for the day and eagled the par-five 10th as his momentum built.
By the 14th hole, he was the only player in the lead, and he added another birdie right away to move two up. But after the Scot's bogey on the par-five 16th, McIlroy recovered to tie for first place with a birdie on the previous hole.
On hole 18, MacIntyre scored a stroke of good fortune when his errant shot landed on a spectator path. He then made a magnificent hit with a fairway wood for a tap-in birdie.