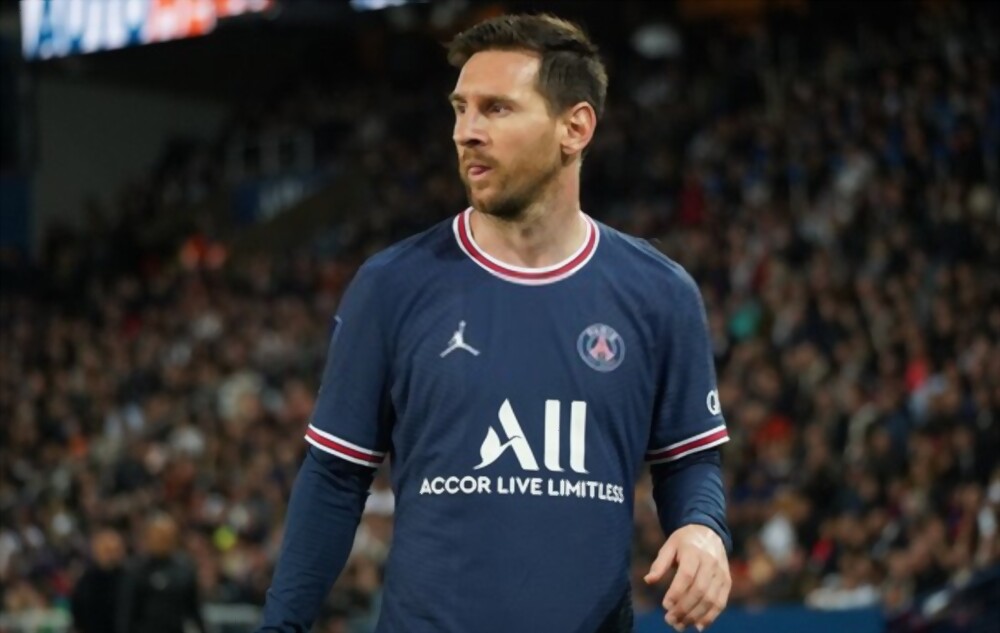 With each passing day, there seems to be less chance that Lionel Messi will return to Barcelona.
With 672 goals in 778 appearances, the 35-year-old Argentine forward is Barcelona's all-time leading scorer. His two-year term at Paris St-Germain is about to expire, but he still has a deal on the table with the French club.
Can Messi rejoin Barcelona? He could, and he would make every effort to make it happen since he is aware of the club's situation, if he was to choose to take the step of returning.
However, Barca has still not made an official offer to Messi. Additionally, La Liga "doesn't know" if Barcelona will make a proposal that complies with their financial fair play regulations, which they are required to "follow to the letter."
All of this goes to one conclusion: Messi won't be coming back to Barcelona.
Since there has been no progress in extending Messi's stay in France, Barcelona wants him back when his contract with PSG expires this summer. The dream of almost everyone in the club, however, clashes sharply with the harsh reality.
Barcelona's payroll cost is just over 600 million euros (£531 million), which has to be cut by at least 200 million (£177 million). This MUST happen before they can even formally offer Messi a contract. If it doesn't, they won't even be able to sign new contracts with players like Gavi, Araujo, Marcos Alonso, and Sergi Roberto, much alone finalise any renewals and bring in reinforcements for the upcoming season.
La Liga will need the club to publish a viability plan, which will entail more pay reductions, player sales, and the addition of free agents. Even the possibility of cancelling some players' contracts has been raised. They can only begin to consider entering the transfer market again to sign new players, including Messi if all of this has been resolved.
Additionally, the club will lose about 55 million euros (£49 million) in ticket sales as a result of its forced relocation to the former Olympic Stadium at Montjuic until at least November 2024. In addition to the 1.3 billion euros (£1.15 billion) they currently owe, Barcelona has raised 1.4 billion euros (£1.24 billion) for the construction of the new stadium.
What must Barcelona do to convince Messi to return?
Laporta will have to apologise on behalf of himself and the entire club for directing Messi's exit.
While every effort is being made to forge ties, including a meeting between Laporta and Messi's father Jorge, there has still been no communication between the two parties. The contract's specifics will also need to be discussed, particularly those related to the club's ongoing long-term ambition.
For Messi to be present for the team's return to the Nou Camp and take part in the celebrations for the club's 125th anniversary, Barca wants to give him a two-year contract.
According to the Spanish newspaper Sport, the club will pay him 25 million euros (£22.1 million) every season, which is just a fifth of what he was paid during his previous time, but the club is convinced that this would be in line with his demands.
Why is Barcelona so concentrated on Messi's comeback?
The Argentinan player's return would undoubtedly restore some of the club's reputation, which many people think it has recently lost.
Javier Tebas, the president of La Liga, is currently caught up in a dilemma regarding how to handle the situation. He is aware that every other Spanish team will be keeping an eye on him and Barcelona to ensure they adhere to the regulations exactly.
Tebas has been fairly open in his remarks on a potential comeback, saying: "Of course, we are not going to modify any rules for Messi to sign. But I hope they can make the necessary adjustments to make room for him to come in. Barca is capable of action; they sell players.
Because I am a fan of Messi and would like to see him play in our league, that is what we hope will happen. We won't alter any rules, though. Although it's challenging, I believe they can manage it."
The relationship between Barcelona and Tebas is still strained since Laporta favours the creation of the European Super League, which is the exact opposite of Tebas' plan for the development of European football.
What does Messi think about the potential comeback?
He is eager to go back to the stadium where he spent around 18 years as a resident player and where he developed from a young, homesick lad into a responsible spouse, father, and football star.
It is clear that Xavi, the manager of Barcelona, views him as an essential part of his future ambitions, and that will be more significant to him than any financial factor. His former teammate informed Messi that he'd either play as an offensive midfielder in a 4-3-3 formation or at the top in a 4-4-2 and believes there is a 90% probability that he would make a comeback.
The way his exit from the team in 2021 was handled is going to be a problem, however, and while Messi could find it in his heart to forgive, it's extremely doubtful he'll ever forget, because they were the ones to fire him two summers ago, and there is still mistrust towards important club directors.
There are several choices outside Barcelona, not the least of which is a staggering offer of nearly 400 million euros (£354 million) from Saudi Arabia to compete for a season in the same league as Cristiano Ronaldo.
Major League Soccer (MLS) offers less financially appealing choices as well, and his present club has a deal on the table as well, but there are questions regarding PSG's long-term goals.