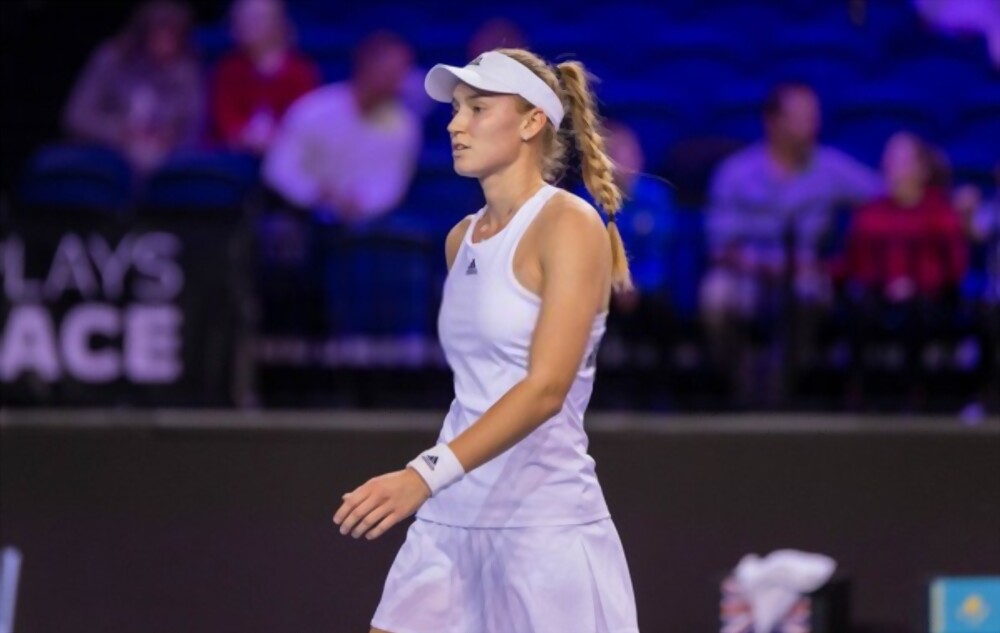 To revenge her loss in the Australian Open final, Wimbledon winner Elena Rybakina defeated a struggling Aryna Sabalenka in straight sets to claim the women's championship at Indian Wells.
In her first WTA 1000 final, Rybakina overcame a break behind to win the first set, which was fiercely contested and featured 10 double faults from Sabalenka.
When Sabalenka managed to score a forehand lob inside the baseline for a 3-2 advantage over Rybakina, it was followed by a simple hold that gave the Belarusian control, and Rybakina, who defeated the previous champion and world No. 1 Iga Swiatek to advance to the final, dropped service.
The match was even at 4-4 when Sabalenka gave back the break with an unfortunate double fault, but Rybakina wouldn't give up and held to love to keep the momentum going.
Despite her difficulties, Sabalenka had her opportunities in the opening set, but she wasted three set points and rejected five more before eventually hitting a forehand long to give Rybakina the upper hand.
The second set began with a break just before Sabalenka finally managed to gain control of her game, but Kazakh Rybakina saw the opportunity and easily clinched the deal on her first point when Sabalenka blasted a service return into the net.
In addition to being the first match between the two which did not result in a third set being played, it became Rybakina's first victory against Sabalanka in her five career matches. Belarusian Sabalenka suffered her second loss of the year, while Rybakina moved to 16-4 for the season.